Hey Hunters,
Welcome to our third instalment of the Kamura Hunter's Hub, our regular community update for you, the
Monster Hunter Rise
Steam community!
In this week's post we'll be highlighting the offensive capabilities of Wirebugs through the use of techniques called "Silkbind Attacks", as well as taking a look at two more Monsters and their updated textures for the PC release of
Monster Hunter Rise
.
We'll then wrap things up with another visit from Sunbreak's Director Suzuki, who's sharing some interesting information on a newly revealed Monster that's coming to
Monster Hunter Rise: Sunbreak
in Summer 2022.
Let's get stuck in!
Beginner's Guide – Silkbind Attacks!
Maximise your combat potential!
Now that we've covered how to successfully utilise Wirebugs for mobility both in and out of combat in our previous two posts, it's time to shift our focus to use Wirebugs to go on the attack!
Before we do though, if you missed our Beginner's Guides on getting to grips with Wirebugs, you can quickly read them here:
Wirebug Actions: Part 1
Wirebug Actions: Part 2
Ok, all good? It's Silkbind time!
Explanation and Usage
Silkbind Attacks are powerful moves your Hunter can use throughout a quest. Like other Wirebug moves, they are contextual, meaning that in order to use these offensive moves you'll need your weapon drawn when pressing your button inputs. If your weapons are sheathed, you'll instead do a Wiredash.
Each of the fourteen weapons available in
Monster Hunter Rise
come with their own, unique Silkbind Attacks, of which two are equipped at a time. As you progress through the game you will unlock alternative abilities, further empowering you to customise your Hunter's move set to suit your playstyle. (We'll let you discover what they are!)
Pro Tip:
All Silkbind Attacks require at least one Wirebug charge to use, with more impactful abilities requiring two and having a slower recharge time. Keep this in mind when weighing up your options during a fight!
Let's look at just a few of the moves you'll be getting to grips with…
With melee weapons, you'll need to hold the left trigger and press either Y or B on your Xbox controller to do Silkbind Attacks.
For ranged weapons, you'll need to hold the right bumper and press either Y or B on your Xbox controller to do Silkbind Attacks.
Longsword - Serene Post
Be the calm before the storm with this counterattack!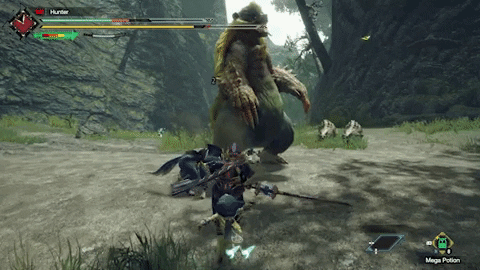 Hammer – Impact Crater
Leave a mark and build stun damage with this powerful aerial attack!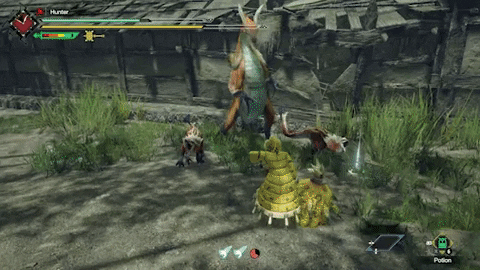 Light Bowgun – Silkbind Glide
Let your shots flow like water as you dash closer to the enemy to unleash a powerful shot!
That wraps up our brief introduction of Silkbind Attacks in
Monster Hunter Rise
. From powerful ground and aerial attacks, to counters and more – we're excited to see how you adopt these flexible moves to really master your hunts!
If you'd like to try them for yourselves ahead of launch, you can download the free Steam demo from
HERE
and find your favourites!
A Closer Look – More Monster Textures!
As launch draws even closer, we're pleased to be sharing even more Monster texture previews for you!
This week we've been joined by the majestic King of the Skies, Rathalos!

And the flagship Monster for Monster Hunter Rise, the Barbarous Beast, Magnamalo!

Even more previews like the above will be released over the coming weeks! To ensure you don't miss out, feel free to follow the official
Monster Hunter Twitter account
and be among the first to see them.
Join the hunt and get ready to face the Rampage!
You can keep up to speed with all things
Monster Hunter Rise
and support the game ahead of launch by adding the game to your Steam Wishlist!
If you're ready to join the hunt and save Kamura Village you can also pre-purchase now:
https://store.steampowered.com/app/1446780/MONSTER_HUNTER_RISE/
Hunters who pre-purchase will also receive:
Palamute Retriever Costume layered armor

Palico Forest Cat Costume layered armor

Novice Talisman for some extra assistance in the early stages
Sunbreak Director Suzuki Update – Introducing Lunagaron!
Hello everyone!

The newly revealed monster, Lunagaron, is a Fanged Wyvern with ferocious agility, prone to playing with its prey. As seen in the video, it has the ability to change form. Please look forward to future updates!
- Suzuki, Sunbreak Director
Quest Complete – We'll see you next time!
That wraps up this week's community post! Thanks for taking the time to check it out!
We'll be back in the new year with the first Kamura Hunter's Hub of 2022!
As always, let us know in the comments if anything caught your attention in this week's post, it's great hearing your thoughts and feedback.
Have a great and safe time over the holiday period, we'll speak to you again soon.
- The Monster Hunter Community Team