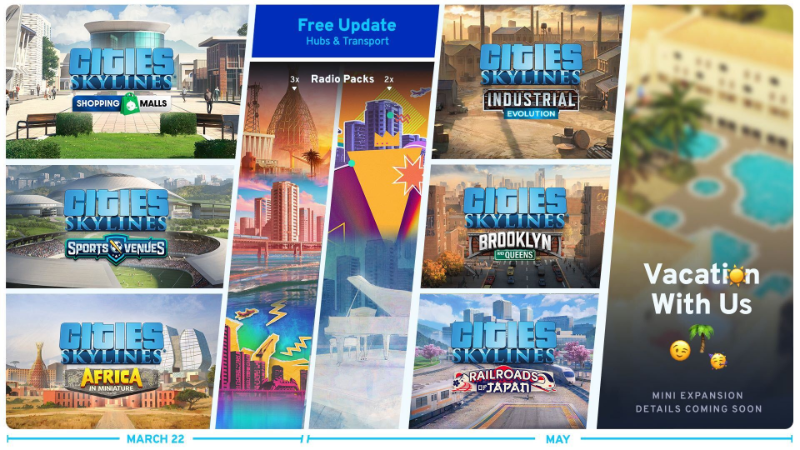 CITIES: SKYLINES WORLD TOUR - LAST STOPS
Coming March 22: Content Creator Packs- Shopping Malls, Africa in Miniature and Sports Venues are set to release on the 22nd of March, along with Radio Stations - 80's Movies Tunes, Pop Punk Radio & JADIA Radio.
Coming in May: Content Creator Packs -Industrial Evolution, Railroads of Japan, Brooklyn and Queens along with Piano Tunes + 90's PopRadio Station.
More details about the Mini-Expansion will be revealed soon!
SHOPPING MALLS - CONTENT CREATOR PACK It's time for some retail extravaganza! With the Content Creator Pack "Shopping Malls" by community modder KingLeno you can bring your shopping experience to the next level, adding a variety o...
Read more