Hey everyone,
We wanted to start this week's dev brief by saying a big thank you to those who've jumped into Update 13.5 and fed back on their experience so far. We've been busy going through your feedback on the different platforms and appreciate you sharing your reactions, both positive and negative.
Update 13.5 was the first of many planned health updates over the course of the year, aimed to improve quality of life and player experience. Hell Let Loose is a fantastic game on a massive scale, and as such, it'll take time to fix all of the known issues and unfortunately create a few new ones along the way. However, we're committed to eliminating all of the bugs and not introducing new ones as much as possible. As our team continues to get familiar with the project, we'll fine-tune processes and procedures that will help us get patches and fixes out on a more regular basis.
During the reveal of the 2023 roadmap, we talked about transparency, and how we aim to be open and communicative throughout the future development of Hell Let Loose. Players can expect briefings twice a month along with some new communication channels that will be coming online later this year.
We're taking the time to ensure the next update, Update 14, will include fixes for many of the bugs that have occurred with U13.5. In order to facilitate these fixes, alongside delivering two brand-new maps for the British Forces, we'll be adjusting the 2023 roadmap by moving June's "existing map refresh" to an update later this year. To that end, we want your input on which map we update! We've selected six maps and in the next dev brief, we'll be releasing a poll for the community to vote which ones get updated. We encourage you to debate the best selection with your teammates, clans and friends, and in two weeks' time, we'll take a vote.
Options:
Purple Heart Lane

Sainte-Mère-Église

Carentan

Sainte-Marie-du-Mont

Omaha Beach

Utah Beach
We're grateful to be on this journey with you as we begin delivering frequent updates and content to Hell Let Loose and look forward to working with you as we isolate and fix more issues with each update this year.
Known Issues Post-U13.5 Server Performance and VoIP
Some players may be experiencing instances of rubberbanding and high ping, which are also effecting VoIP communications. Continued optimization will aim to bring increased stability to the game across all platforms.
Reload Animation Bug
On an empty chamber, some weapons are presenting a reload animation issue. The team prepared a fix for this, however, found the bug could still be replicated, therefore further investigation is required to ensure a complete fix can be prepared for U14.
Radio Box Clipping through Flamethrower
When players equip the Flammenwerfer on the Support role while wearing the Battle Scarred DLC uniform, a radio box appears to clip through the flamethrower. This issue is currently being investigated.
Other issues under investigation include, but are not limited to:
Tank shell penetration issues

Additional LOD concerns

Floating pistol on character frontend menu

Some issues with TPP sprinting animation when using some weapons
Roadmap Q&A Will console ever receive server browsing functionality?
The short answer is yes, the more detailed answer is that this will take some time. A large amount of work has been done to bring console in parity with PC, but there is still a good amount of work that needs to be done before server browsing can be implemented. Console players will start to see some browsing options with U15 and we'll make further improvements as the year progresses.
What British maps will we see in 2023?
Joining as a new playable faction, Update 14 features an initial introduction to the British forces. This update will see players taking control of Warfare and Offensive capture points across the barren landscape of North Africa, as well as the rolling farmlands of Holland.
We'll be sharing a closer look in an upcoming Developer Brief, but for now, here's a teaser of the North African map, El Alamein: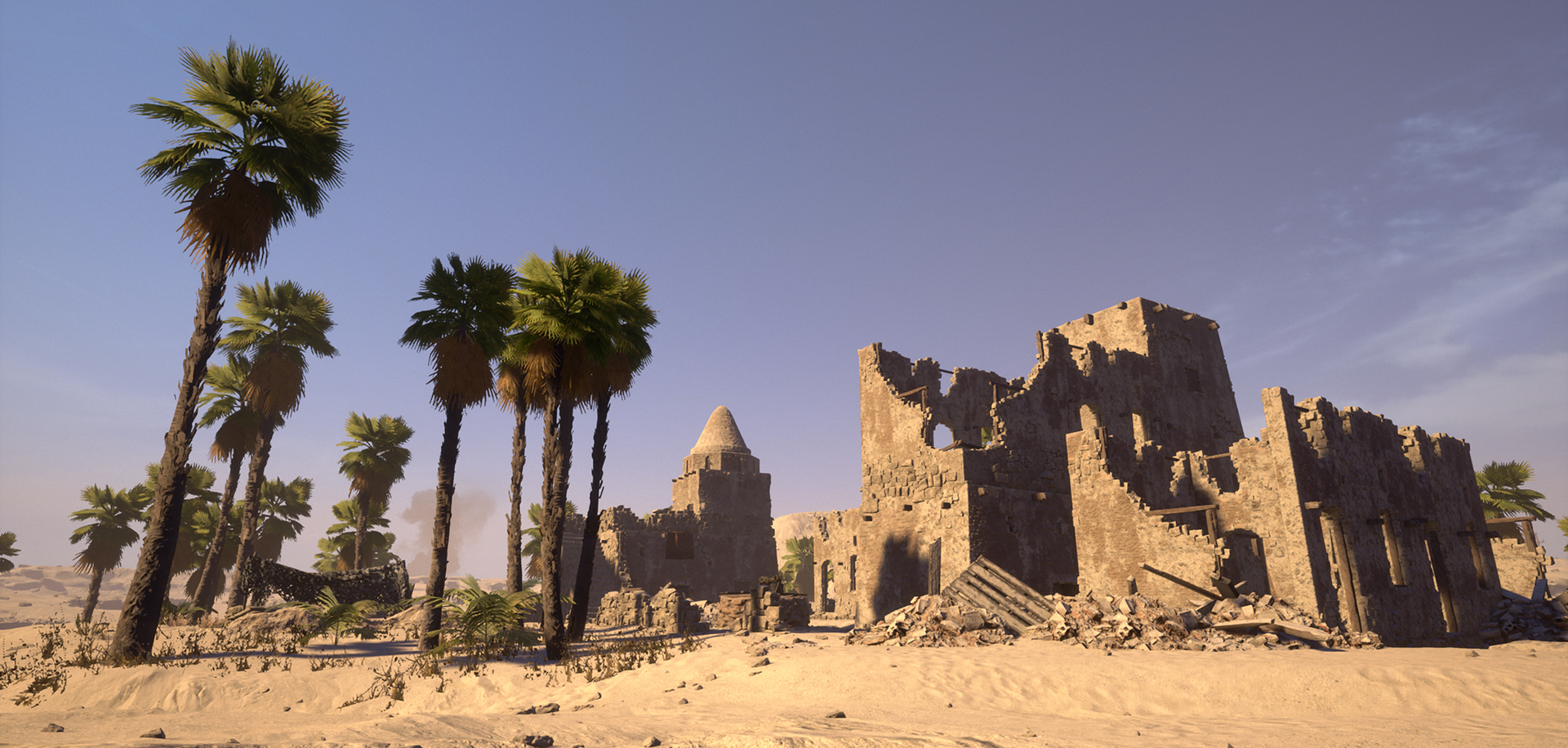 With structures few and far between, players will need to work together to cover their six.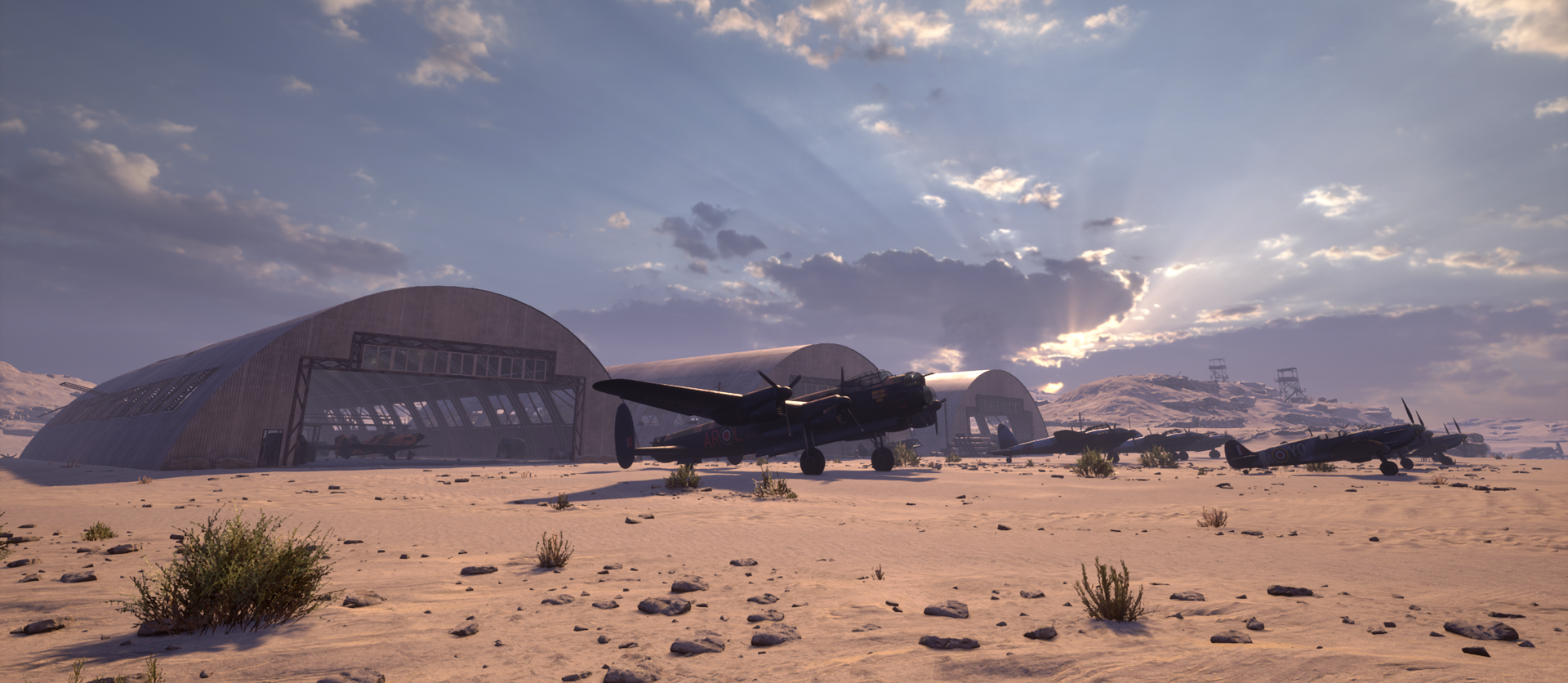 A plane hangar situated in the dusty desert terrain.
What will be available in the in-game store?
Hell Let Loose will continue to focus on delivering historically accurate cosmetics, and the in-game store will be a new way for players to easily access both free and paid cosmetic DLC items.
Will content be separated based on the year of the map?
While covering one year of the war for each game calendar year, we want to ensure we're keeping the player experience historically accurate, and are working on ways in which we can determine loadouts, vehicles, and cosmetics, are only applicable to specific maps while keeping the gameplay experience fun and engaging.
What exactly are the non-verbal communication tools?
For players unable to use a microphone or for those who don't have access, non-verbal communication tools will be a way for players to communicate using in-game commands and visual markers. We have no intention of bringing emotes or anything else that breaks the player out the the immersive experience Hell Let Loose provides. Join us in a future Developer Briefing as we take a deep dive on how it will all work!
What will the free DLC include?
As a small thank you for joining us on this journey, we'll be offering free DLC for players to get their hands on! This DLC will include different cosmetic items throughout the year. Not all of the Free DLC have been decided on, so feel free to send us suggestions.
What's the difference between the two new game modes?
Our smaller game modes offer a new Hell Let Loose experience, where
Objective
, sees players working together to complete set tasks, and
Skirmish
will offer players the opportunity to jump into landmark battles over a single capture point.
Are mortars coming, and will some other items on the old roadmap be implemented?
At some point, yes. We don't currently have a timeframe on this feature, but it's something we want to include.
Can players expect tweaks to vehicles in the future?
Efforts to improve both armor and other vehicles are ongoing and will be rolled out in future updates. If you have specific suggestions, we'd love to hear from you.
Will RCON continue to be updated and see improvements?
Yes, we're looking to see where we can further support requested RCON updates for server owners.
Will the Finnish and Polish forces be designed and equipped the same as the factions currently in-game?
No, the winter war was a drastically different style of fighting and the new Skirmish mode in Danzig will be a different experience altogether. We have a range of specific weapons tailored to the individual forces that will reflect the historical content for each battlespace, while still maintaining a balanced gameplay experience.
With the addition of the 101st Airborne, can we expect further expansion of unit helmets/insignias?
Yes, we plan to introduce more notable factions to Hell Let Loose as we develop the 1 year of conflict for every calendar year.
Is the implementation of freelook being considered?
This is currently a ticket in our system and we are investigating whether it can be implemented.
In-game reporting tools?
We'll be implementing a
vote to kick
system for our console players in the near future.
Iron Vanguard Returns
We're pleased to announce that the Iron Vanguard DLC will be available for console players from the 26th of April! Back by popular demand, players will be able to take to the front lines with an array of unique helmets and uniforms. Roll up your sleeves and get stuck into the thick of it with the German forces, blend into the background in the Soviet "Ameba" camo helmet or take to the US tanks and show off the "Hell on Wheels" jacket!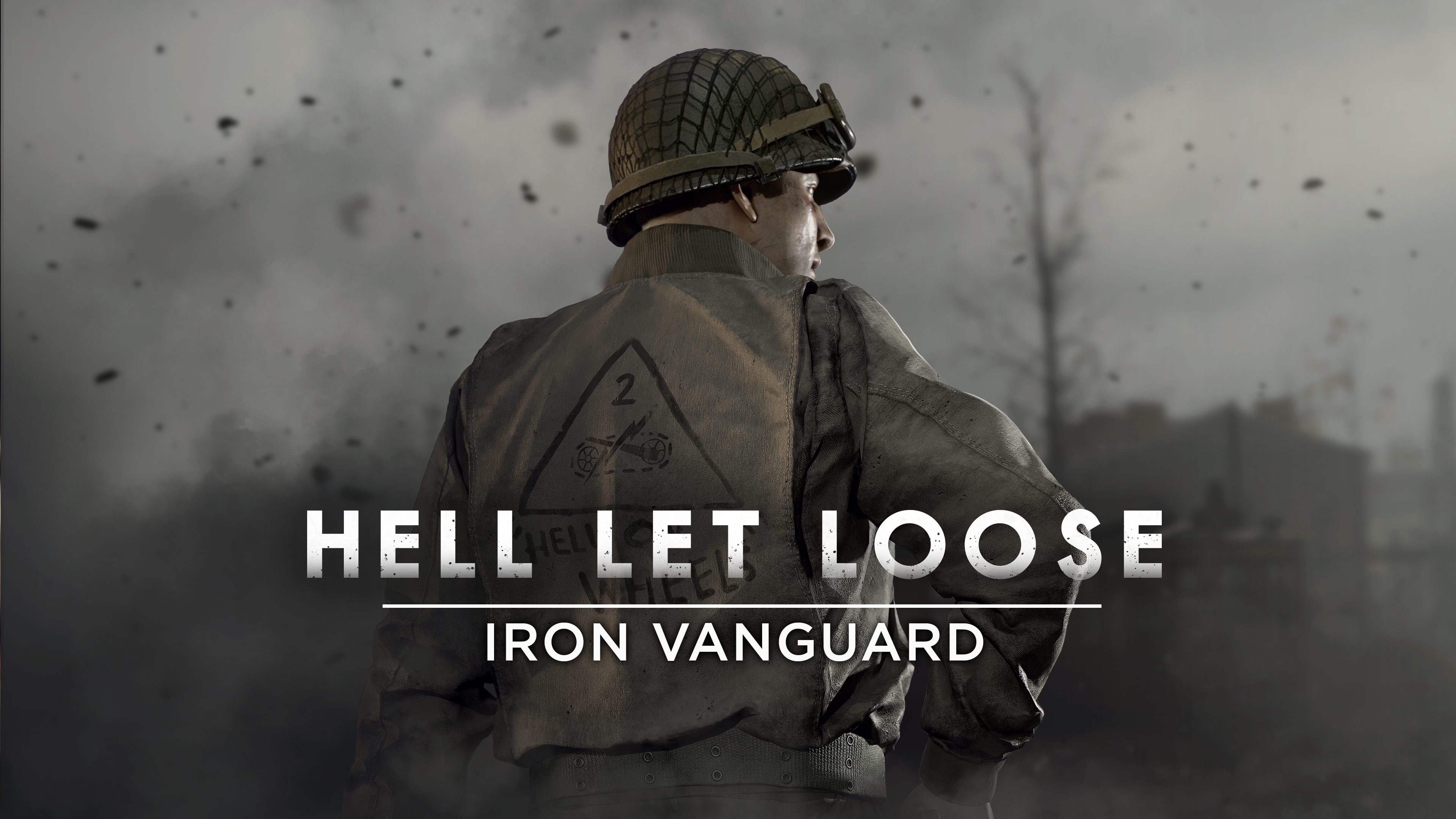 Community Content
Seasonal has returned for it's 7th edition! Already underway, Seasonal Spring 2023 features 32 teams from across the world, including North America, Europe, Asia, and Oceania, with over 4,000 players registered to participate.
Players will compete for 11 weeks, culminating in the playoffs that will decide who is the best 50v50 team in Hell Let Loose for Spring 2023!
Catch the action live and learn more about the tournament by joining the Seasonal Discord:
discord.gg/hllseasonal
Check out the trailer below:
https://youtu.be/qhJaYUH-k00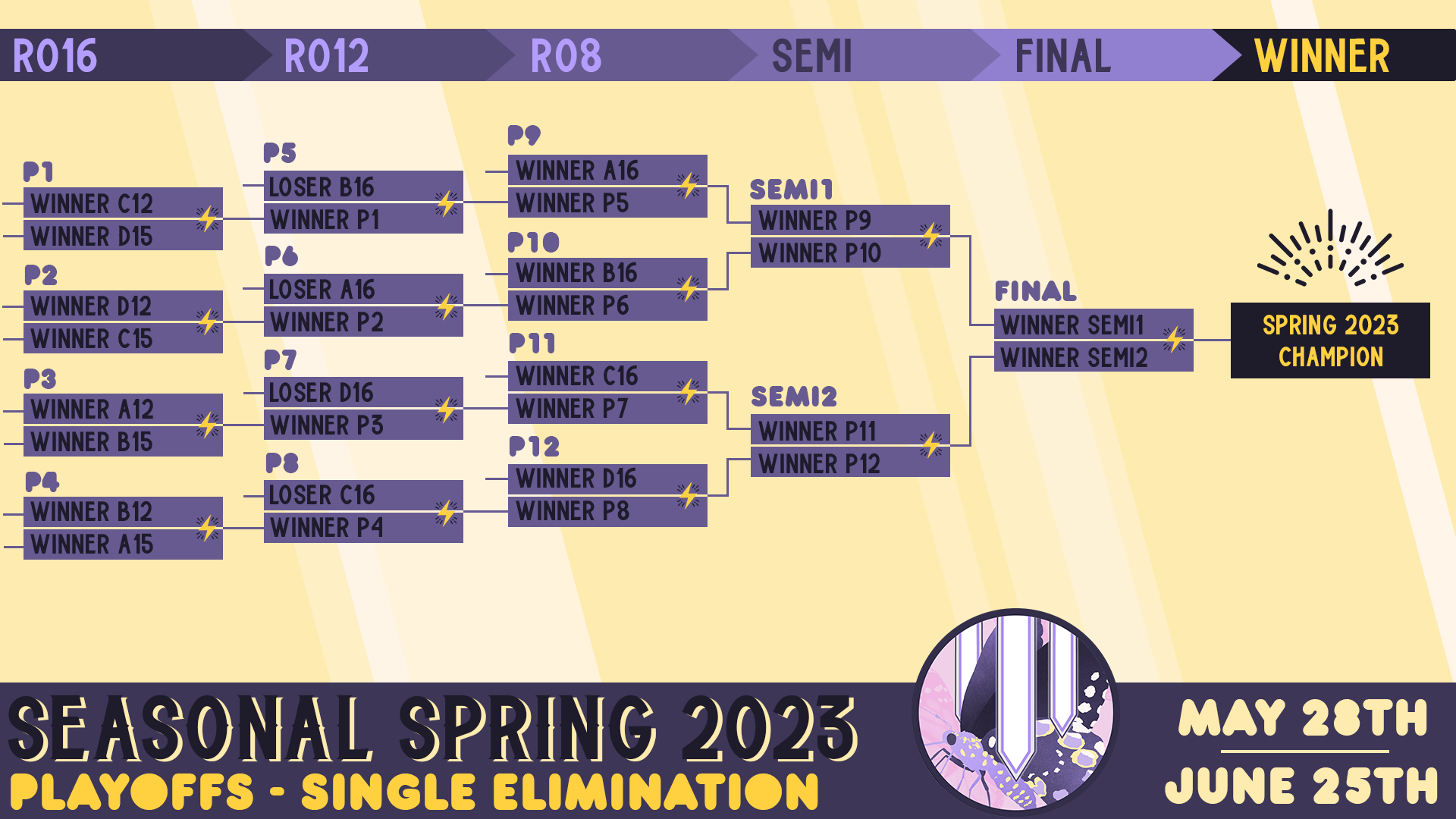 War Correspondent, Content Creator, and Community HLL Videos
For new players jumping into Hell Let loose in anticipation of all the content coming later this year, Monoespacial has created an updated Beginner's Guide:
https://www.youtube.com/watch?v=iWHBNP3zTEU&ab_channel=monoespacial
Need a refresh on the 2023 Roadmap Reveal? Watch this video by Terrydactyl:
https://www.youtube.com/watch?v=FhVureIIyPM
Gebatron Gaming gives a side-by-side look at some of the changes in U13.5:
https://www.youtube.com/watch?v=JTDjrfy4VNk&ab_channel=GebatronGaming
Check out this incredible remake of Saving Private Ryan in Hell Let Loose, by Valkyria HLL:
https://youtu.be/hlEUcuHuKYw

[discord.gg]
Join the Discord here
https://discord.gg/hellletloose
Facebook
https://www.facebook.com/HellLetLoose/
Twitter
https://twitter.com/hell_let_loose
Youtube
https://www.youtube.com/c/HellLetLoose
Reddit
https://www.reddit.com/r/HellLetLoose/
Instagram
https://www.instagram.com/hellletlooseofficial/
Steam
http://steamcommunity.com/groups/HellLetLoose
Thank you for continuing to support Hell Let Loose, we look forward to seeing you all on the frontline!