Welcome to November's Development Update!
After a short break from Dev Diaries, we're back! In this month's post, we'll be showcasing the 1.1 Update's rich, arid architecture and providing more information on various aspects of development.
As the 1.1 Update draws closer, we'd like to show off a bit more of its eye candy while the mechanical side of the update is still being worked on. Our artists have had a great time drawing from various influences and cultures to bring these pieces to life.
We've been referencing a lot arabic, adobe and rural desert architecture to design a look that fits with Prehistoric Kingdom. We hope all these new pieces will give the builders a breath of fresh air to build inspiring creations.
Arid Scenery
A big update wouldn't be complete without brand new scenery pieces! In Update 1.1, players can sink their teeth into over 60 new items and a handful of new wall and roof styles. The full list of scenery items will be available in the change log once the update goes live.
New Fences
New fences from a variety of themes are also being added in the 1.1 update. Available in 1, 2.5 and 4 meter variants, each height offers a unique design with inspiration from regions around the world.
The new fences are:
Basic Ironbar Fence

Arid Wooden Fence

Arid Pillar Fence

Arid Clay Fence

Tropical Stone Fence
We can't wait to see all the new habitats you'll make with them!
Where We're At
Currently, we are developing the 1.1 Update, festive Holiday content and laying the groundwork for new releases in 2023. The team expects to release the next two updates before the end of 2022, though they may be merged into a single update (like on Halloween).
Holiday Items Concept Art.
During 2023, we will be looking to hire additional programmers to help get gameplay additions out faster and improve key areas of the game. Clarity in the UX and UI is something we want to look at overhauling due to some of the user feedback we've been receiving.
As detailed later in the post, we're focused on getting guests into a better state before moving onto further animal development. We only have so much development bandwidth to work with, which means we have to stagger certain improvements in favour of others. Rest assured, after 1.1 we'll be diving straight into expanding animal AI and behaviors.
Throughout the year, we'll also be releasing new animal species outside of our major title updates. Keep your eyes peeled on our social media for any surprise announcements!
What's in the Pipeline?
Animal Animations
Since we last showed off behavioral animations, our library has almost been completed! All that's left is to retarget any non-unique animations and design all their audio. We can't wait to begin rolling these out in Update 1.1 and beyond!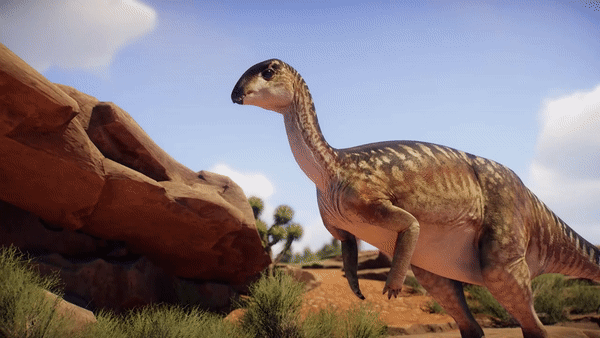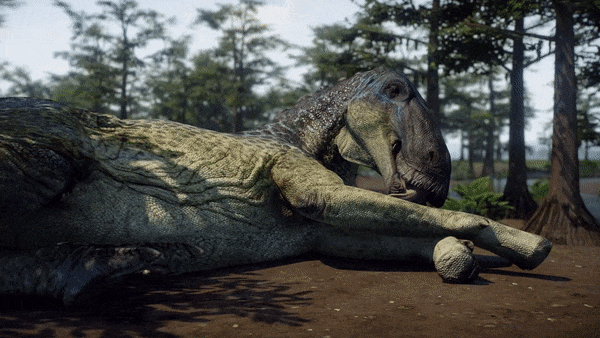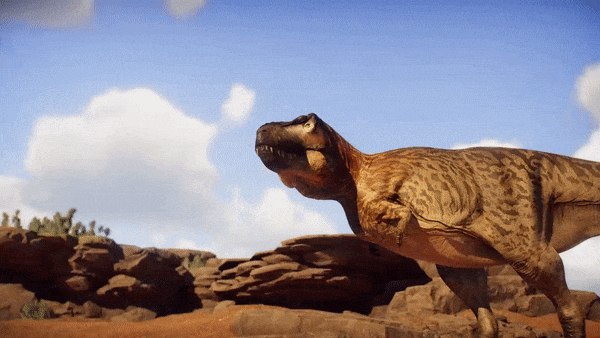 Improvements to locomotion, AI and general polish will begin after we release the 1.1 update. There are a lot of things we want to do for the animals, but they'll have to wait until we've improved the state of guests.
Guest Improvements
As mentioned in our last Dev Diary, 1.1 will include a number of system improvements to guests. 
Now, guests will naturally form congested crowds due to a new avoidance algorithm that prevents people from walking through each other. This is especially noticeable when visitors are seeking out facilities in the park, driving the economy. 
We'll be adding a new overlay to the Management View to show exactly where guests are demanding a certain type of facility, as pictured in the concept art below.
UI Concept Art
To further add depth, each guest features a certain level of wealth that dictates how long they'll stay in the park and how much they can spend on facilities. This will be expanded upon during a second pass on guest systems in the future.
Research Tree
Though being introduced in 1.1, the Research system is something that we will grow throughout Early Access as more features are introduced. Once the UI has been integrated and everything is up and running, we'll talk more about this mechanic.
For this month's Community Spotlight, we'd like to highlight our Community Manager, Rosie. She's been such an integral part of keeping the community engaged, and sadly, this is her last week working with us! Whether it's on stream or socials, Rosie has helped immensely in keeping you informed with all things Prehistoric Kingdom.
We'd like to send off this blog post with a word from Rosie and her last three community picks. Best of luck in the future, Rosie!
"Hello Park Managers! I want to thank you all for a wonderful year, and for being such a kind and welcoming community. It's been a pleasure and a privilege to have worked alongside the talented devs that work on this game, and I am truly grateful for the opportunity to be a small part of Prehistoric Kingdom's legacy!"
- Rosie, Community Manager
Created by Magnanimous_Matt.
Created by Wikz.
Created by Black Heron.
---
Thank you for reading November's dev diary!
2022 is coming to a close! We'll be back next month to release our final development diary of the year, celebrating our festive cheer and looking on to 2023.
The team is highly eager for all to get you hands on the next update, explore the beautiful new map, and of course care for your new species! Stay tuned for more exciting news regarding the update, with more sneak peeks to be revealed in the upcoming weeks
Until next time, 
- The PK Team