A new Starbase video is here!
This video takes a look at the new features that have been added to the game during the past month, such as beam welding and updates to the Universal Tool. It also showcases the player-made navigation system called ISAN, new ship shops filled with player-made ships, and highlights of battle events.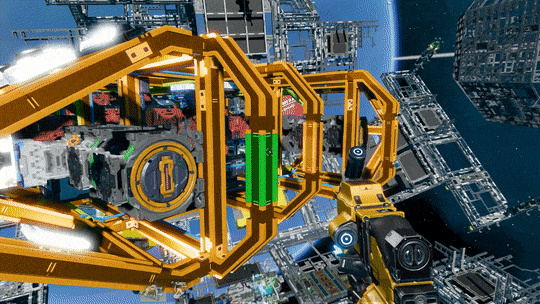 Wish to know how to weld beams or see a bunch of Hype Vans battle each other in space? Take a look at Starbase – Alpha News August below:
Join the discussion and on the official Starbase Discord, and don't forget to wishlist Starbase on Steam!