This game includes optional in-game purchases of virtual currency that can be used to acquire virtual in-game items, including a random selection of virtual in-game items.
Competitive integrity is and will always be a core pillar for Apex Legends. As part of that, our default iron sights are designed to push players to loot for better optics. We also believe that skins shouldn't be a factor in the sights functionality as well. During Season 4, we released the Heat Sink reactive skin for the VK-47 Flatline rifle and we heard feedback from some players that the Aim Down Sights (ADS) felt superior to any other skin available. 
To make things as fair as possible, we wanted to address feedback for the Heat Sink skin and also update other skins we thought could be improved.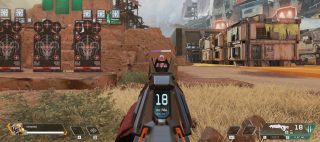 BEFORE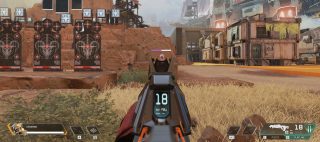 AFTER
Another example of a skin we've updated is the Flatline "Revelations" skin from the Gaiden Event. We felt the side fins were creating larger blindspots than intended so we've reduced them to improve visibility when ADS.
BEFORE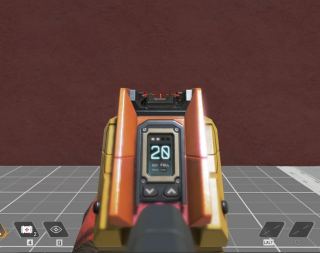 AFTER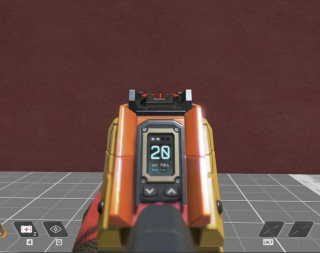 We believe that any competitive edge in Apex Legends should be gained by honing your skills and not due to any perceived advantages from buying gun skins.  As our good friend Kuben Blisk puts it: "You kill me, you're better. I kill you, I'm better." We hope players who own these skins will appreciate these improvements and support us as we work to keep Apex Legends fun and fair.
---
Play Apex Legends for free* now on PlayStation 4, PlayStation 5, Xbox One, Xbox Series X|S, Nintendo Switch, and PC via the EA app, Origin and Steam.
Follow Apex Legends on Twitter and Instagram, subscribe to our YouTube channel, and check out our forums.
Sign up for our newsletter today to receive the latest Apex Legends news, updates, behind-the-scenes content, exclusive offers, and more (including other EA news, products, events, and promotions) by email.
This announcement may change as we listen to community feedback and continue developing and evolving our Live Service & Content. We will always strive to keep our community as informed as possible. For more information, please refer to EA's Online Service Updates at https://www.ea.com/service-updates.
*Applicable platform account and platform subscription (sold separately) may be required. A persistent internet connection and EA account required. Age restrictions apply. Includes in-game purchases.