This game includes optional in-game purchases of virtual currency that can be used to acquire virtual in-game items, including a random selection of virtual in-game items.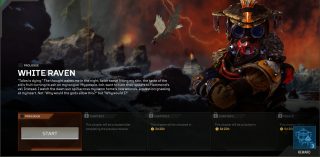 We're introducing a new type of event called Apex Chronicles! These are bite-sized story events that inject narrative into the world of Apex via gameplay challenges and experiences.
On Sept 29th, our first Apex Chronicle—called Old Ways, New Dawn—will launch.
During this event, players who choose Bloodhound will be given the chance to go on an adventure. The journey follows Bloodhound as they try to save an injured prowler and deal with the guilt over their crumbling home world and past failures.
Some tips for those looking to try out Old Ways, New Dawn:
The challenges are unique to Bloodhound and their abilities—you have to play as Bloodhound in a non-ranked BR game to activate the quest.
All challenges occur on World's Edge, Bloodhound's home.
Once you're on World's Edge as Bloodhound, simply look out for a white raven to trigger the beginning of your hunt.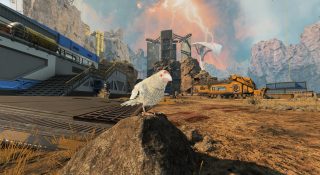 Just a few other things to keep in mind: 
Players are assigned unique paths to chase, so even if multiple Bloodhound players are going for the challenge at the same time, they'll be able to avoid overlap with others.
You'll be able to resume your journey from a checkpoint if you aren't able to complete it in a single game.
And finally, you'll be able to earn Battle Pass Stars as you complete individual chapters, along with three Bloodhound-themed Apex packs for completing the whole Chronicle! 
---
Play Apex Legends for free* now on PlayStation 4, PlayStation 5, Xbox One, Xbox Series X|S, Nintendo Switch, and PC via Origin and Steam.
Follow Apex Legends on Twitter and Instagram, subscribe to our YouTube channel, and check out our forums.
Sign up for our newsletter today to receive the latest Apex Legends news, updates, behind-the-scenes content, exclusive offers, and more (including other EA news, products, events, and promotions) by email.
This announcement may change as we listen to community feedback and continue developing and evolving our Live Service & Content. We will always strive to keep our community as informed as possible. For more information, please refer to EA's Online Service Updates at https://www.ea.com/service-updates.
*Applicable platform account and platform subscription (sold separately) may be required. A persistent internet connection and EA account required. Age restrictions apply. Includes in-game purchases.