This game includes optional in-game purchases of virtual currency that can be used to acquire virtual in-game items, including a random selection of virtual in-game items.
Hey Apex Legends Fans,
We have some exciting news for those of you eagerly awaiting Apex Legends' release on Steam this fall. We're celebrating by giving away some very special gun charms to Steam players. It's our way of saying welcome to the Arena.
For something this momentous, we couldn't give you something half-baked -- that's why we partnered with Valve to design these Half-Life and Portal inspired gun charms!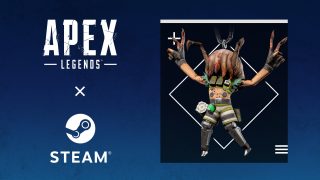 Terrify your opponents with the adorably horrifying Headcrab Runner Gun Charm! It's a para-site for sore eyes.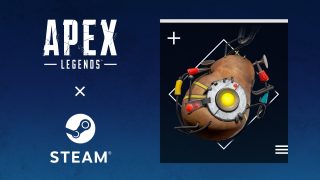 Here's an interesting fact: You can bring GLaDOS into the Arena with the PotatOS Gun Charm. *Slow clap*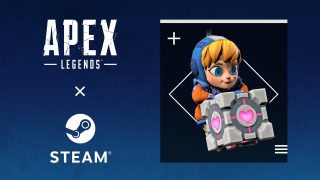 Form an unspoken connection with the Wired Companions Gun Charm. The sparks are flying already!
These will all be free limited-time login rewards for our Apex Legends Steam players, so add it to your Wishlist and follow us on Steam today. We'll keep you updated as we get closer to the launch this fall.
---
Play Apex Legends for free* now on Xbox One, PlayStation 4, and Origin for PC.
Follow Apex Legends on Twitter and Instagram, subscribe to our YouTube channel, and check out our forums.
Sign up for our newsletter today to receive the latest Apex Legends news, updates, behind-the-scenes content, exclusive offers, and more (including other EA news, products, events, and promotions) by email.
This announcement may change as we listen to community feedback and continue developing and evolving our Live Service & Content. We will always strive to keep our community as informed as possible. For more information, please refer to EA's Online Service Updates at https://www.ea.com/service-updates.
*Applicable platform account and platform subscription (sold separately) may be required. A persistent internet connection and EA account required. Age restrictions apply. Includes in-game purchases.