This game includes optional in-game purchases of virtual currency that can be used to acquire virtual in-game items, including a random selection of virtual in-game items.
Just in time for the Holidays, we are excited to introduce a new way for players to show appreciation to their friends in Apex Legends with Gifting! Before Gifting becomes available at the launch of Eclipse on November 1st, we wanted to give players a heads-up on how it works.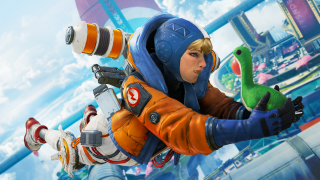 First off; you must have Login Verification turned on, be at least account level 10, and be in-game friends with those you want to give to. to send or receive Gifts, your account must be in good standing and both you and your friend must have been friends for at least 2 weeks before you can give or receive gifts from each other("if you've already been in-game friends for 2 weeks" prior to the launch of gifting you can start gifting straight away). Once the requirements are met you can give a Gift to a friend regardless of what platform they play on!
Selecting a gift for your friends is simple: Gifts can be acquired with Apex Coins from the Store tabs at launch, and range from single items like legend and weapon skins to bundles. You can give up to five Gifts every 24 hours so you can be generous in showing your friends that you appreciate them!
When you are ready to surprise your friend with that special something, all you need to do is navigate to the item you want to give to your friend, confirm you have enough Apex Coins for the Gift you wish to get, select your friend's username from your friends list, and press the "Gift" button after confirming all details. That's it and all that's left is waiting for your friends to discover their new Gift from you! Isn't giving fun? Gifts are final and not refundable, so make sure you're gifting to the right account on the right platform and friends who are not banned.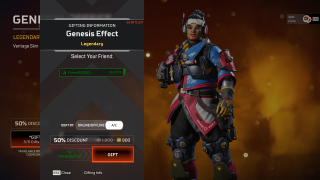 When you receive a gift it will be added to your inventory and you will be notified through your inbox in the game.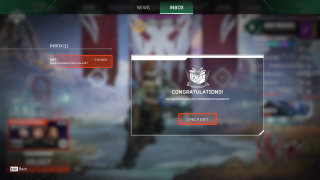 We hope players will enjoy Gifting when it launches on November 1st and show some love to their fellow Legends!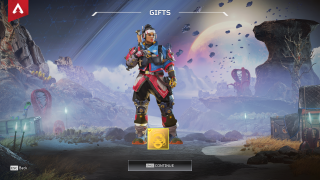 For more information check out our FAQ on Gifting here.
---
Play Apex Legends for free* now on PlayStation 4, PlayStation 5, Xbox One, Xbox Series X|S, Nintendo Switch, and PC via the EA app, Origin and Steam.

Follow Apex Legends on Twitter and Instagram, subscribe to our YouTube channel, and check out our forums.
Sign up for our newsletter today to receive the latest Apex Legends news, updates, behind-the-scenes content, exclusive offers, and more (including other EA news, products, events, and promotions) by email.
This announcement may change as we listen to community feedback and continue developing and evolving our Live Service & Content. We will always strive to keep our community as informed as possible. For more information, please refer to EA's Online Service Updates at https://www.ea.com/service-updates.
*Applicable platform account and platform subscription (sold separately) may be required. A persistent internet connection and EA account required. Age restrictions apply. Includes in-game purchases.