Hello and howdy, dear readers!
What's it called when the long-awaited third installment in a beloved RPG series finally gets a proper release day announcement? That's Baldur's Date. 😌
Baldur's Gate 3 releases on August 31, 2023 for PC, Mac, and PS5.
Earlier today we unveiled a brand new gameplay and story trailer during Sony's State of Play livestream. Fret not, our PC-focused friends, as you will still want to see this trailer:

Meet
General Ketheric Thorm
, a seemingly invincible necromancer leading an army of the dead towards the city of Baldur's Gate. Ketheric isn't
the
antagonist, but one of three main antagonists that your party will need to contend with if you ever want to get those tadpoles out of your head (maybe even if you decide you don't 😏).
Ketheric's plans for the people of Faerûn are as complex as his motivations, and so we knew his role would benefit from the kind of depth and gravitas that renowned character actor
J.K. Simmons
could provide. One take at the recording booth and we knew we'd made the right call. Take a look behind the scenes:

We'll introduce you to two more antagonists over the coming months, so keep an eye out (but close them if someone approaches with anything… wiggly).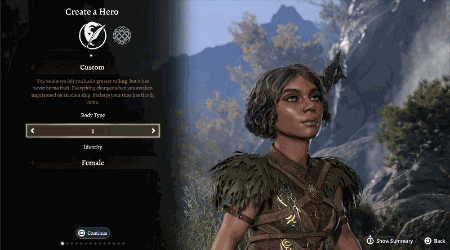 Those of you who prefer to navigate the world using analogue sticks and buttons may have caught a glimpse at what
full controller support
for Baldur's Gate 3 will look like for launch. With
split-screen co-op
, too, you'll be able to experience the entirety of your adventures in Faerûn with another player on the same device!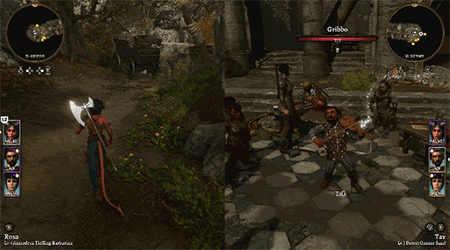 Baldur's Gate 3 will also support cross-save progression between PC, Mac and PS5, allowing you to transfer your saves between platforms and continue your adventure wherever you purchase the game. Personally, we'll be taking our experience on the road with the Steam Deck, and then venturing home to enjoy the cinematic experience of interrupting an ogre's horizontal tango from the comfort of our sofa. Don't forget the popcorn!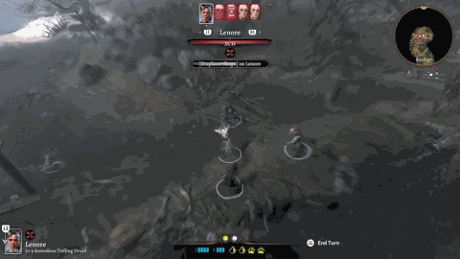 There's more: Baldur's Gate 3 is getting a Digital Deluxe Edition on launch. Here's what you can expect to find within:
Divinity Bard Song Pack - Astound audiences by performing this special set of new songs from the Divinity series

Paintings from Rivellon - Discover a new collection of paintings across the Forgotten Realms

Adventurer's Pouch - Receive a collection of camp supplies and potions to help get your journey started

Digital OST - Enjoy the music of Baldur's Gate 3 from composer Borislav Slavov

Digital Artbook - Explore the art and design of Baldur's Gate 3 in this digital artbook, written by Larian

Digital Character Sheets - Peruse a set of four-page D&D character sheets for each Baldur's Gate 3 origin character
Bring a little bit of Rivellon to the Forgotten Realms with these Divinity-inspired artefacts:
Mask of the Shapeshifter: Allows you to change race and appearance on the fly, inspired by Fane

Cape of the Red Prince: Cloak inspired by the Red Prince

Lute of the Merryweather Bard: Playable instrument inspired by Lohse

Needle of the Outlaw Rogue: Dagger inspired by Sebille

Bicorne of the Sea Beast: Headgear inspired by Beast
We'll have more to share later, but here's a little peek at the Mask of the Shapeshifter in-game. No faces were ripped in the creation of this mask! (Technology really has come a long way since DOS2.)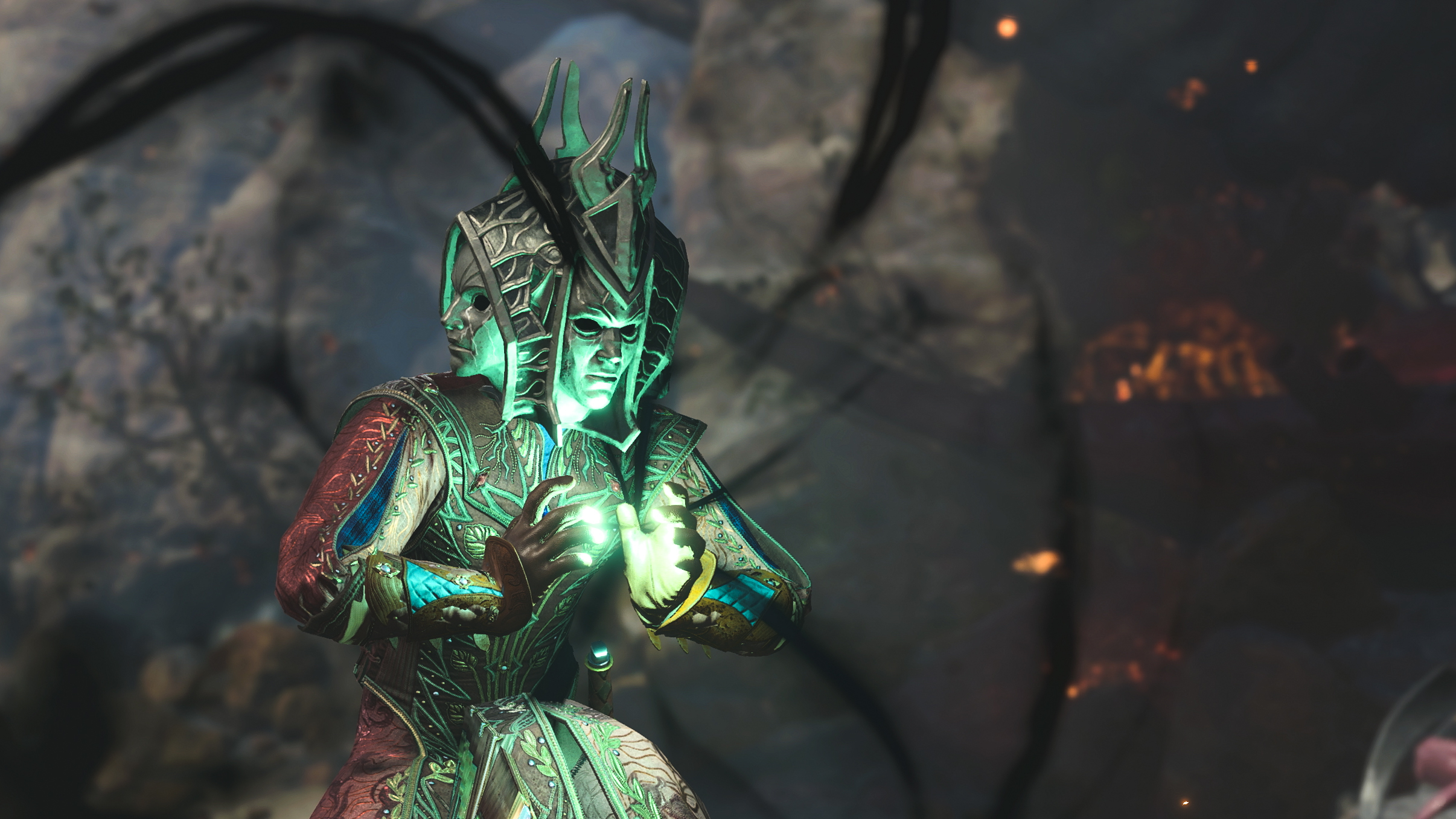 Do you already own Baldur's Gate 3 on PC? Are you planning to purchase it in Early Access before launch? You're going to get a free upgrade to the Digital Deluxe edition on launch day! Same goes for owners of our Collector's Edition (available to pre-order via our website for both PC & PS5 while stocks last!) – here's a reminder of all that's inside: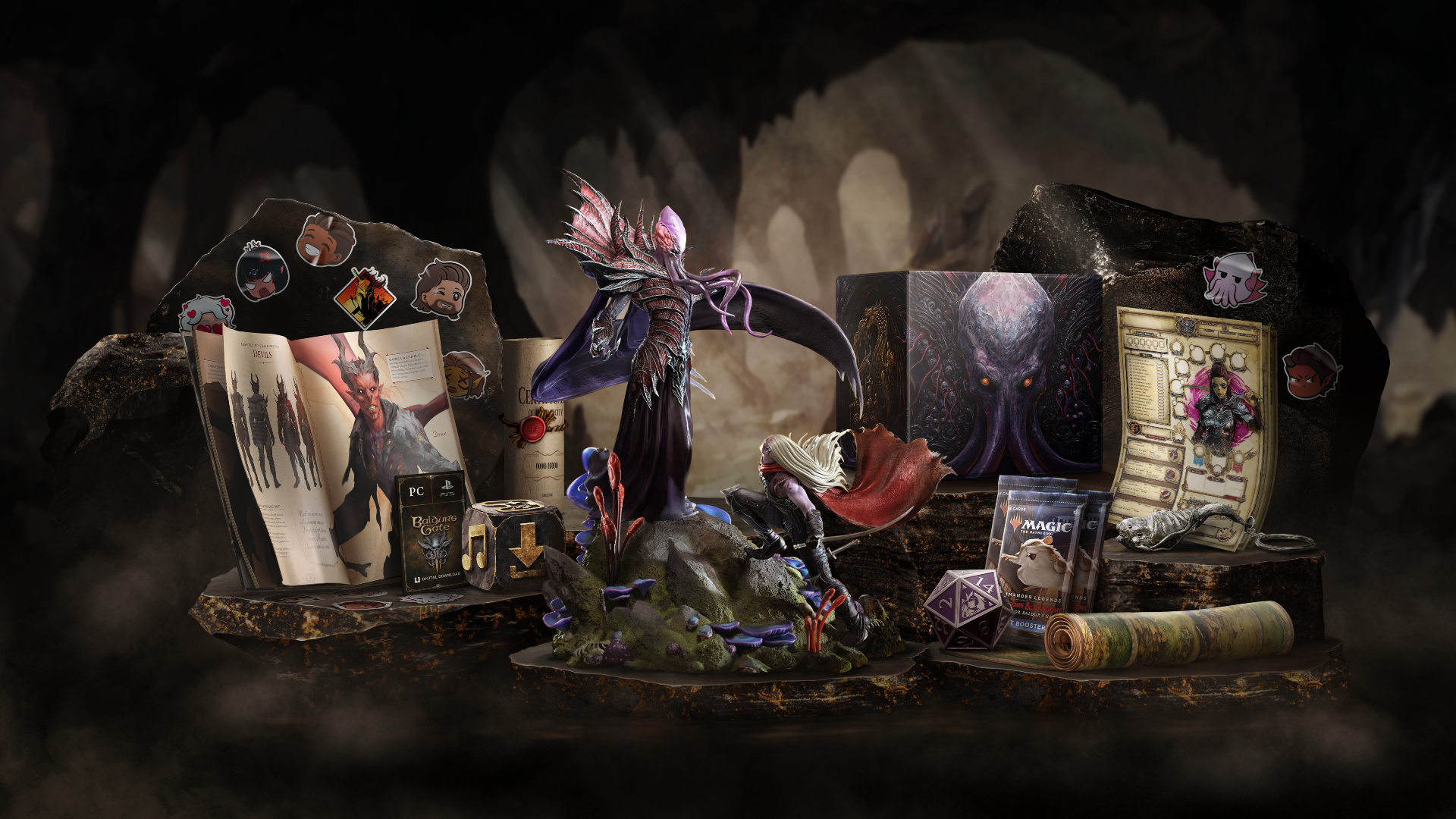 Filled with tangible treasures we're sure you're going to love, and now it comes with the Digital Deluxe Edition – so even more value in that rather large box. If you want the full run-down of what you're going to get with each edition, check out this handy chart.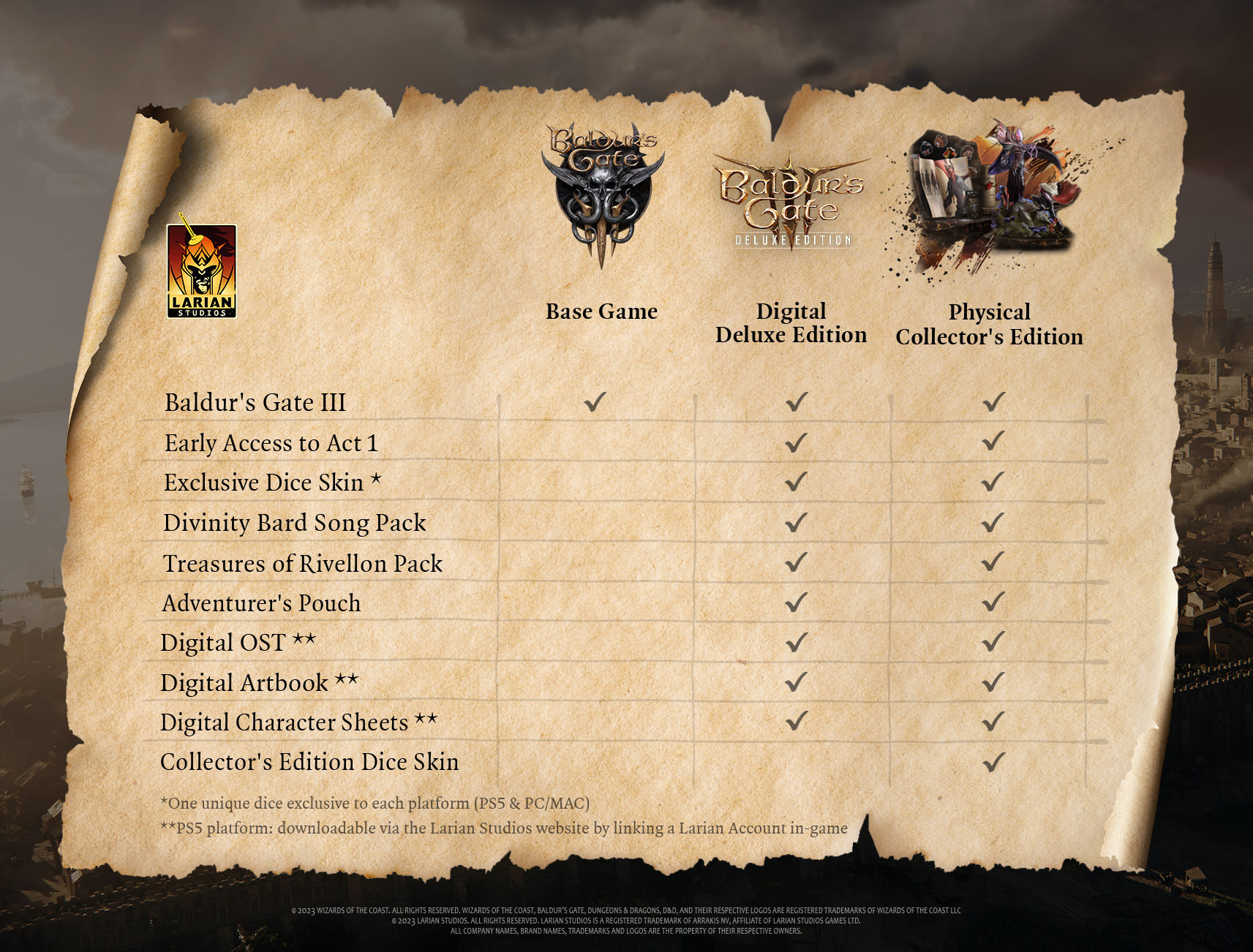 With today's news, we're just over 6 months away from Baldur's Gate 3's release day. It's been quite the journey so far, and we still have plenty of surprises to talk about before we get there. Including [Redacted], [Redacted] being able to [Redacted] into a [Redacted]. Wow, it feels good to say those ones out loud, they've really been eating away at us!
A note on Minimum System Requirements One last thing: Baldur's Gate 3's graphical fidelity and complexity has improved quite a bit as it's grown throughout Early Access. We've been keeping an eye on its minimum system requirements, and as the game nears release we've raised the minimum system requirements listed on Steam to better reflect the realities of the launch version.
Baldur's Gate 3 may be playable on systems below these minimum suggested specifications, but we believe this may hinder the player experience. Check our
store page
for the latest specs.
That's all from us, until next time!