Hello Miners,
We are still making our way through the more than one thousand (!) comments to last week's Steam Post, containing our
very cryptic image
.
It has been an absolute joy to share your excitement for Season 04, and many of you already found the message hidden within the artwork. To reward your effort and excitement, here is the full Key Art reveal for Season 04!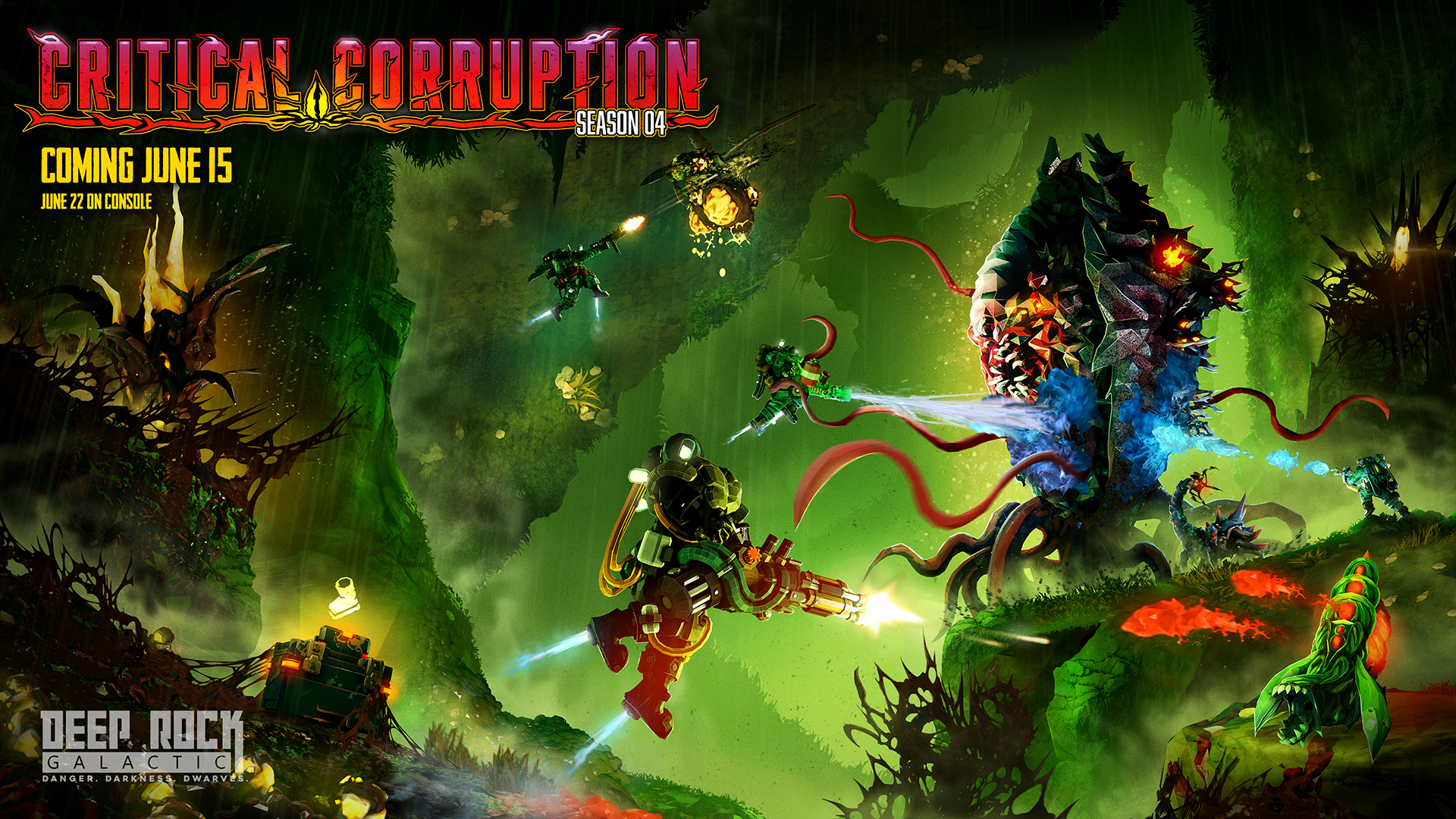 Why are the dwarves flying? What is that monstrosity they are fighting? What's in the box? Patience, Miners. All things will be revealed in good time. And soon - you may count on it.
There is one thing we can reveal, though:
The title of Season 04 is
CRITICAL CORRUPTION
.
Season 04: Critical Corruption will push the struggle against the Rockpox Lithophage beyond what you have experienced in Season 03. It's time to put a stop to this plague, Miners - Deep Rock Galactic does not tolerate a toxic work environment!
And also, while not technically a reveal (wink-wink), Season 04 also has a release date: June 15th on Steam, and June 22nd on Consoles. So suit up, call down the cleansing pod, and get ready to decontaminate more than you've ever decontaminated. And stay tuned for more Season 04 reveals, the next of which you can watch on Friday on our Youtube channel, where we will premiere the Season 04 Cosmetic DLC Pack. You don't want to miss it!

Until then,
Rock and Stone!
With Love
The Ghost Ship Crew