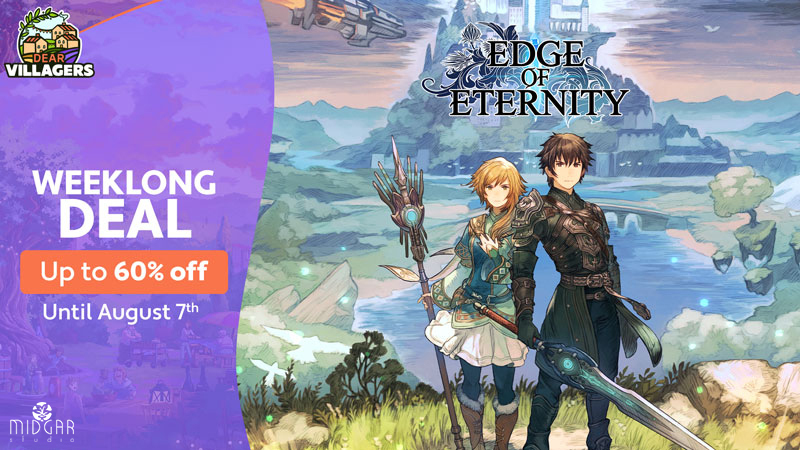 Hello players,
Let's celebrate the Steam Weeklong Deal with this amazing JRPG! Save up to 60% on Edge of Eternity and 25% off on the Artbook, Goodies Pack, OST and the War Nekaroo Skin!
The offer ends on the 7th of August at 19:00 CEST.
Embark on an epic journey that will change the fate of Heyron forever!
https://store.steampowered.com/app/269190/Edge_Of_Eternity/
https://store.steampowered.com/app/1654381/Edge_Of_Eternity__Artbook/
https://store.steampowered.com/app/1000400/Edge_Of_Eternity__War_Nekaroo_Skin/
https://store.steampowered.com/app/1654380/Edge_Of_Eternity__Goodies_Pack/