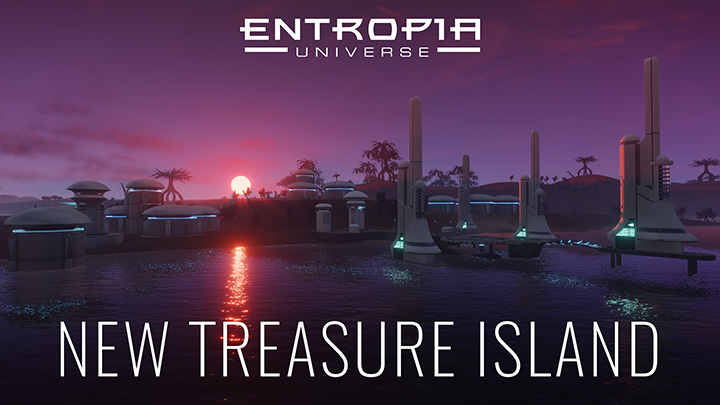 Estate Deeds Acquired in Record Time
Twenty-two minutes. That's how long it took for all 800,000 deeds of New Treasure Island to be snapped up by eager Entropia Universe participants. The fortunate deed holders will now share in the revenue generated by activity on New Treasure Island, one of the most popular hunting destinations within the vast metaverse of Entropia Universe.
New Treasure Island deeds were first listed on the Entropia Exchange on December 1, 2021 at 11:00 UTC, at a price of 10 PED (1 USD) per deed. Within just over twenty minutes, the record-breaking deed offering was fully subscribed. 
Compare this to the Crystal Palace Space Station offering of 500,000 deeds in 2019, which took nearly 48 hours to complete. This makes New Treasure Island not only the largest, but also the fastest metaverse estate offering in history.
Such estate offerings and entrepreneurial opportunities available in Entropia Universe underline the robust nature of the unique virtual economy, the cornerstone of what makes it the world's first and longest-running metaverse.