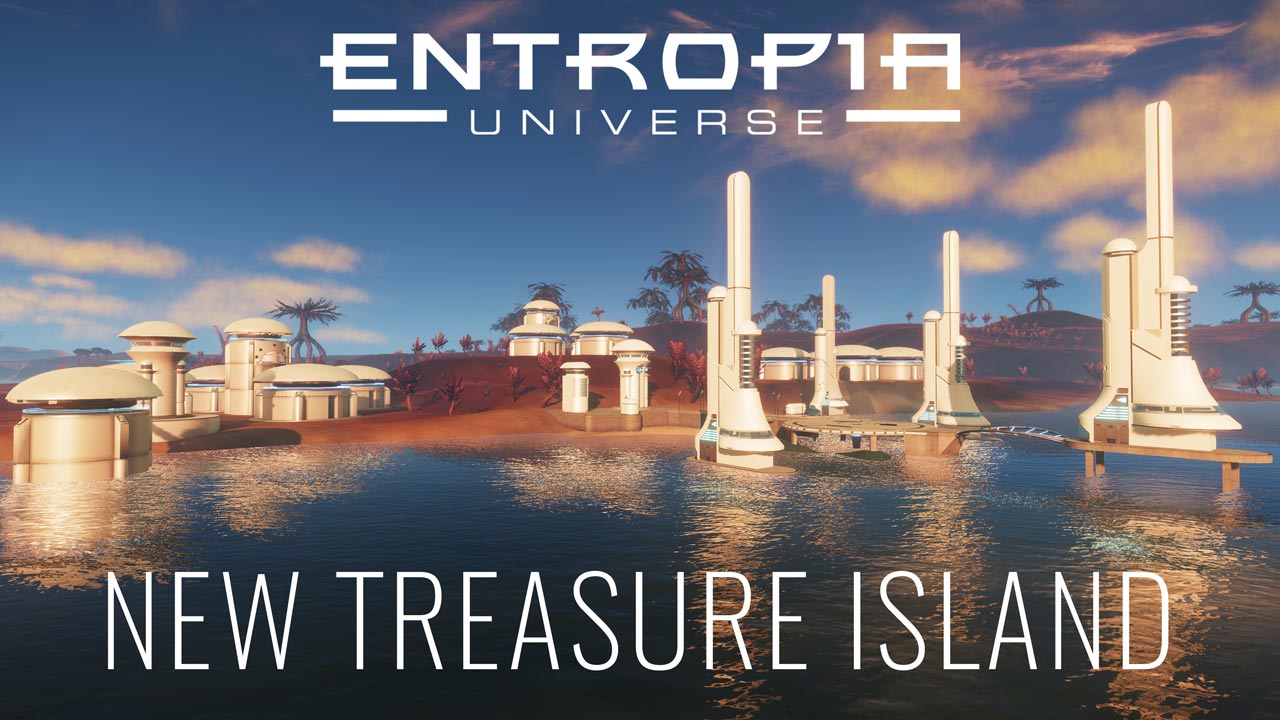 New Treasure Island Deeds
In early December the Entropia Exchange will be expanded with a new listed company, New Treasure Island. The Entropia Exchange allows participants to acquire deeds in virtual companies and receive revenue in the form of dividends from estates controlled by those companies.
New Treasure Island is the third company to be listed on the Entropia Exchange, with deeds available starting on Wednesday, December 1, 2021 at 11:00 UTC.
Treasure Island has been one of the most popular destinations on Planet Calypso, and features the unique Globster creature as well as the unique Second Entity and Miner Bot robots.
New Treasure Island deeds can be acquired via the Entropia Exchange (accessed by right-clicking on the PED card).
Deed Information
Price per deed: 10 PED
Total deeds: 800000
Revenue is generated from activity on the 64 square kilometer area of New Treasure Island.
Deed revenue represents 50% of Planet Calypso's planet partner revenue for all activity on New Treasure Island. 
Dividends are distributed on Mondays at 00:00 UTC.
Minimum dividend payout is 1 PEC per deed. If the payout per deed is less than 1 PEC, the amount is carried over to the following week's dividend.
There will no longer be any land area taxes for activity on New Treasure Island.
Additional Info
New Treasure Island deeds will become tradable between avatars in the Version Update currently scheduled for mid Q1 2022 (approximately three months from initial availability).
Size of New Treasure Island: 64 square kilometers
New Treasure Island Creatures

Allophyl
Bristlehog
Cornundacauda
Estophyl
Foul
Frescoquda
Furor
Globster
Hiryuu
Hogglo
Kerberos
Letomie

Robots

Drone
Miner Bot
Second Entity
Trooper
Warrior

Sea Creatures

Calypso Cod
Leviathan
Razortooth
RipperSnapper
Sonic Squid

Extraterrestrial Creatures (subject to change)