Hello Lumia Island survivors!
Eternal Return will be attending G-STAR 2023 at BEXCO in Busan, South Korea!
To celebrate it, we're giving away a bunch of goodies, so check out our events and be sure to redeem your coupons while they last!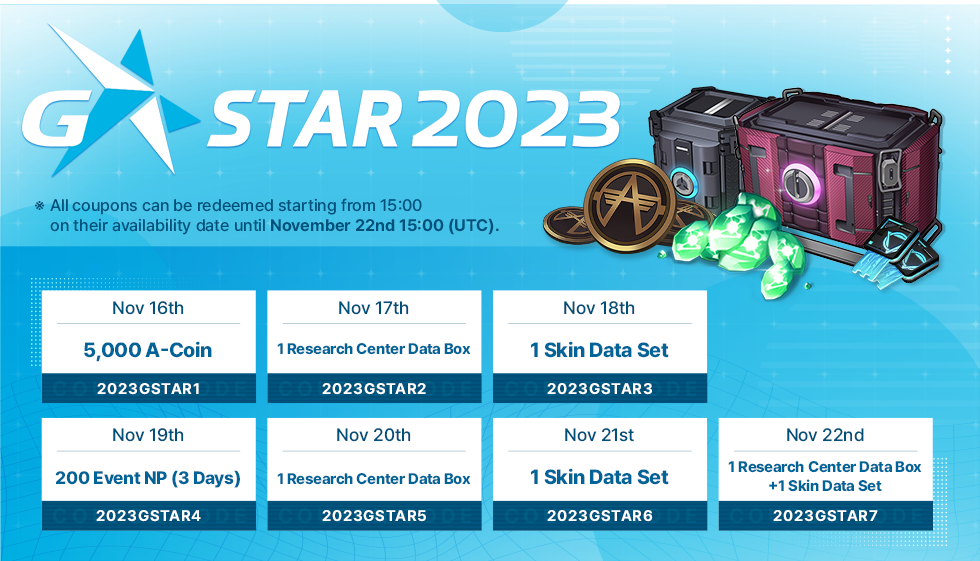 * Event Notes
- How to Redeem: Go to [Settings] → [Support] → [Use Coupon]
- Coupons are only valid for the timeframe shown on the schedule above.
- Only one usage per account is allowed.
">