This weekend, we're having a sale on Weapon and Shield Effects! You can view the full selection of discounted cosmetic effects
here
. The sale ends at Sep 07, 2021 12:00 AM (EDT) (this is displayed in your local time).
Also, pick the perfect apparel with the new Purple Pyre Knight Armour Set! Sneak a peek below, or get yours
here
.
Pair it with other purple pieces like the Darkshard
Weapon Skin
and
Weapon Effect
. Check them out below!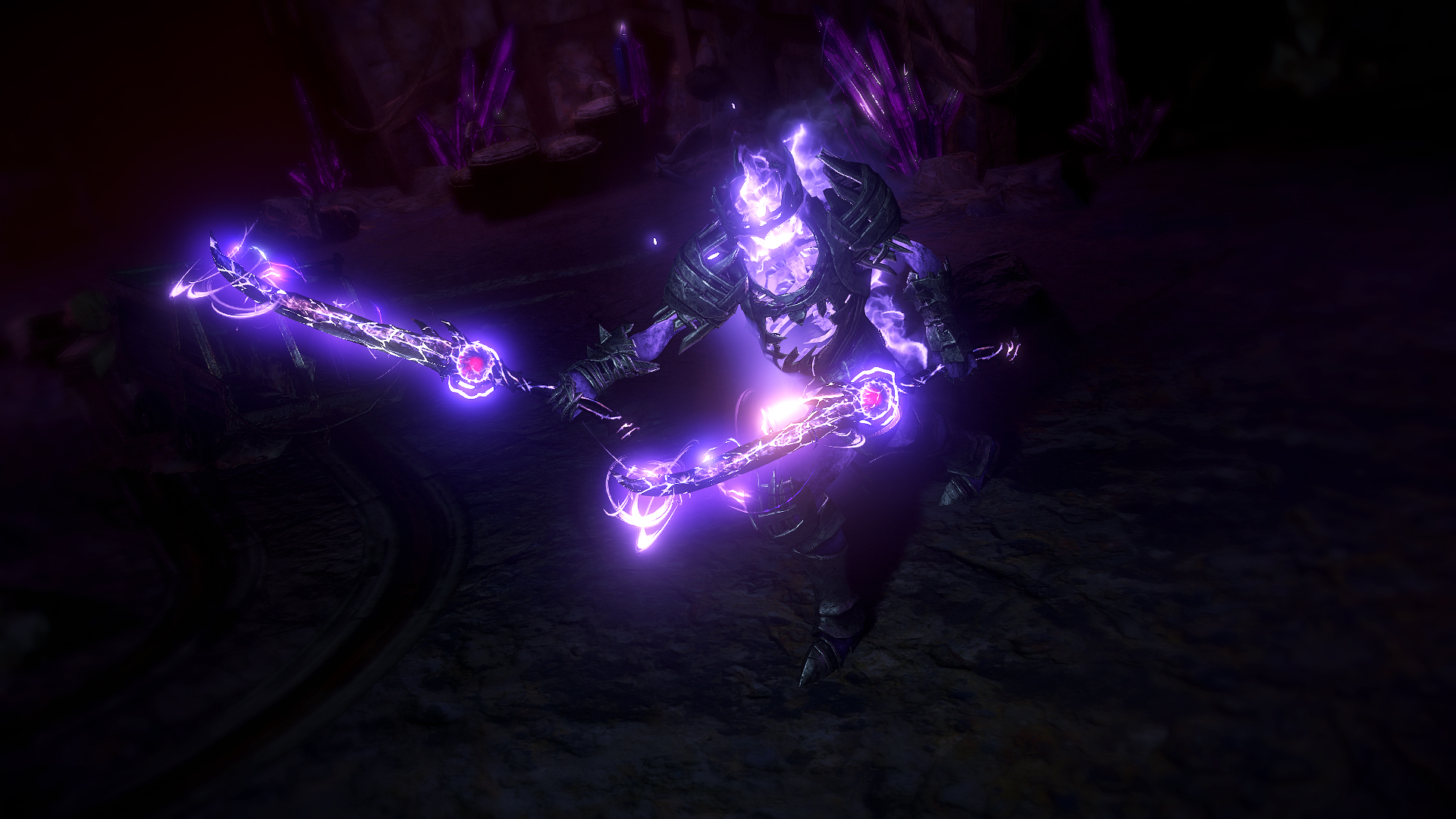 Thanks for your support!