Y8S4 DESIGNER'S NOTES
In this latest edition of Designer's Notes, we'll go into detail about the balancing changes that'll come with the Y8S4 Update and give you some insight into the reasons behind them.
BALANCING MATRIX AND TOP OPERATOR BANS WIN DELTA VS. PRESENCE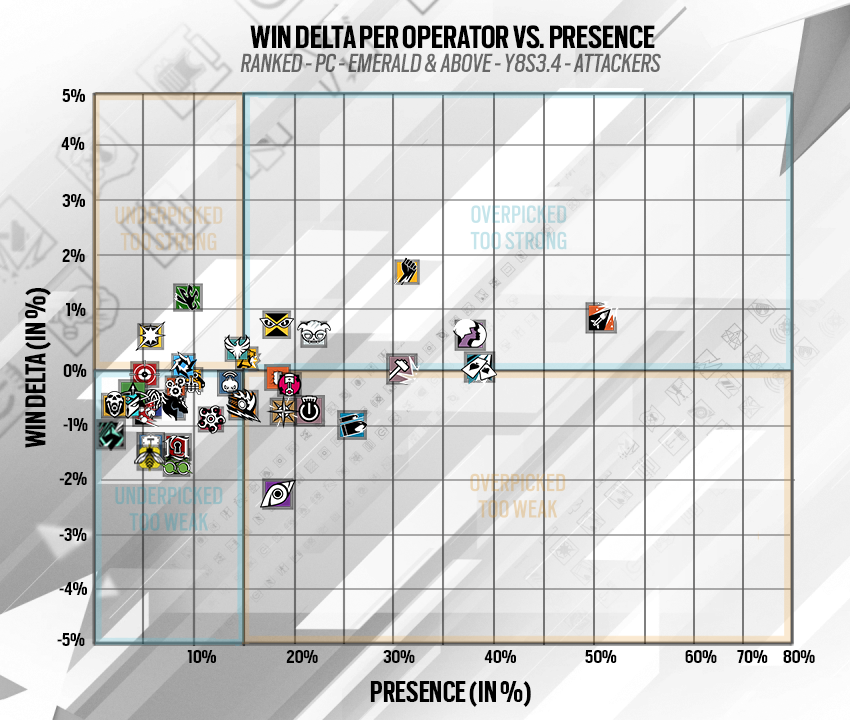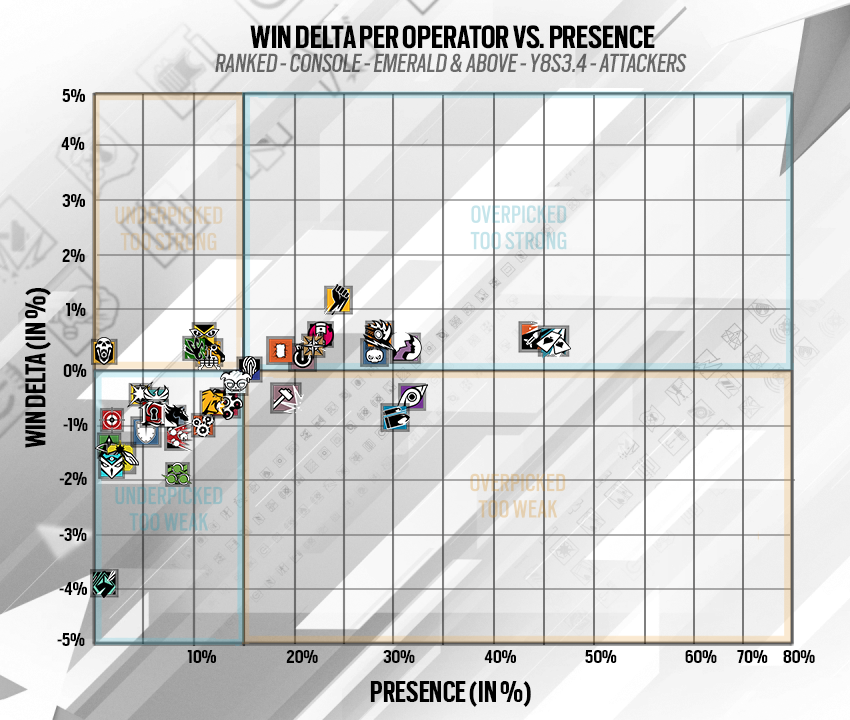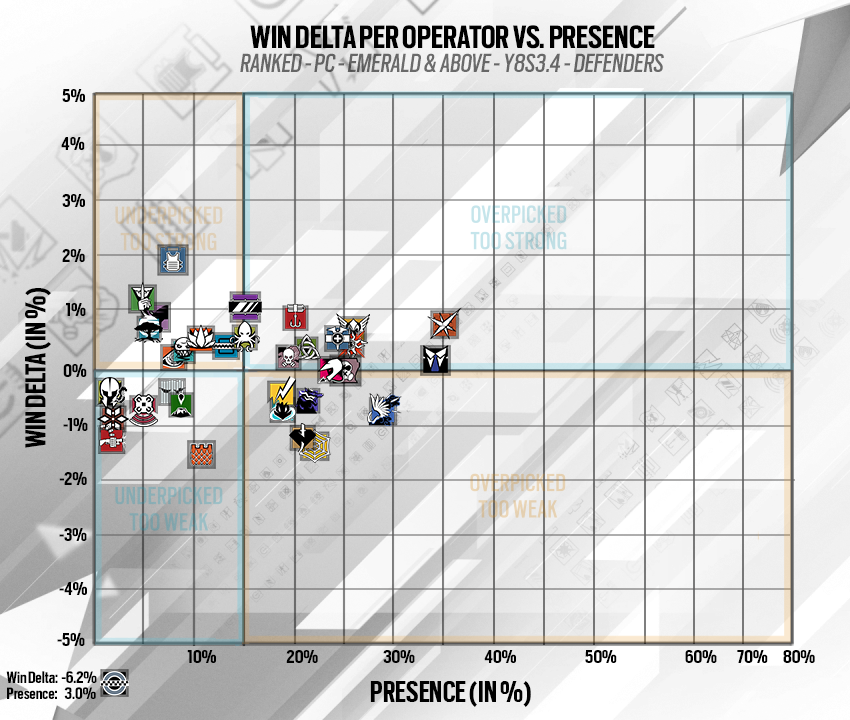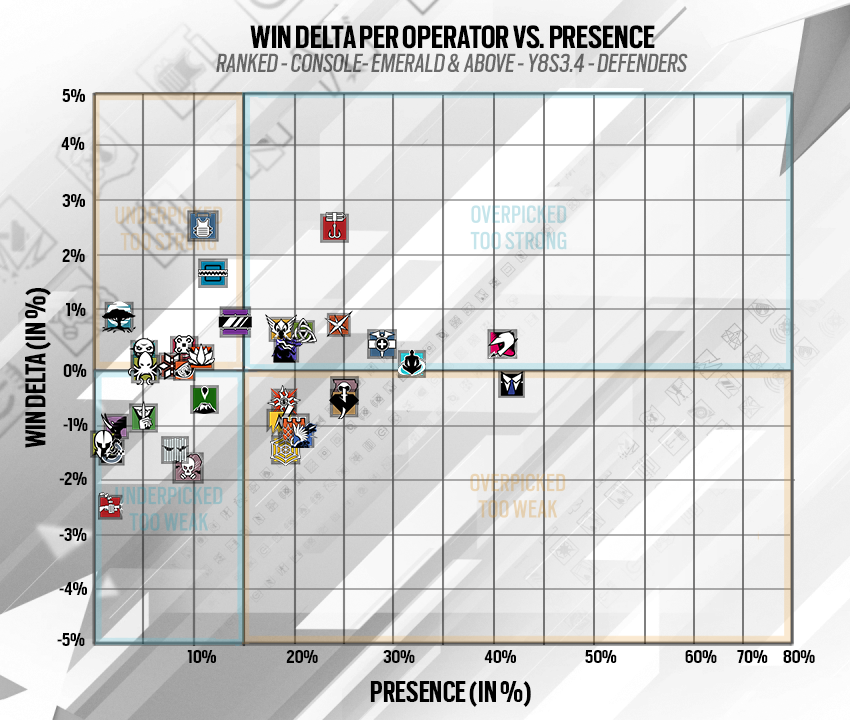 Please note that we are using presence to gauge the popularity of an Operator. This notion had to be introduced to reflect the implementation of the pick & ban.

Presence definition: pick rate of an Operator when not banned. Win Del...
Read more