Coupon Event! Get your rewards!
Hello Lumia Island survivors!
The Tokyo Game Show 2023 is coming to a close!
And for the remaining time, we'll do our best to bring [Eternal Return 1.0] to a wider audience!
We look forward to seeing all of you survivors, and be sure to check out all the details of the event and grab those coupons before they're gone!
[Tokyo Game Show 2023 Coupon Event]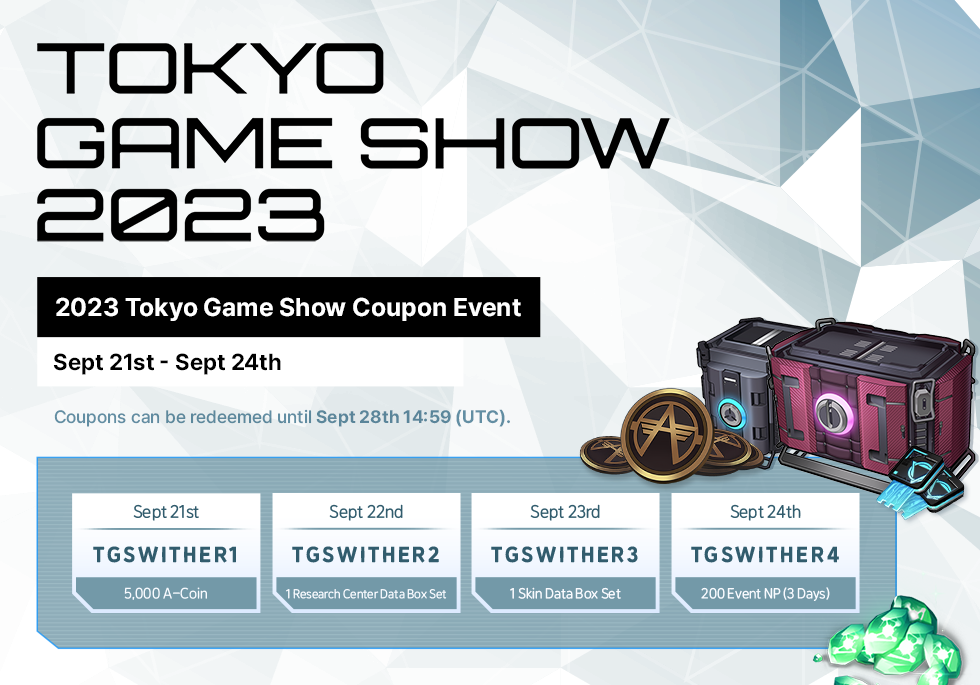 - How to Redeem: Go to [Settings] → [Support] → [Use Coupon]
- Coupons are only valid for the timeframe shown on the schedule above.
- Only one usage per account is allowed.