Hello Miners, It's Steam Awards season again!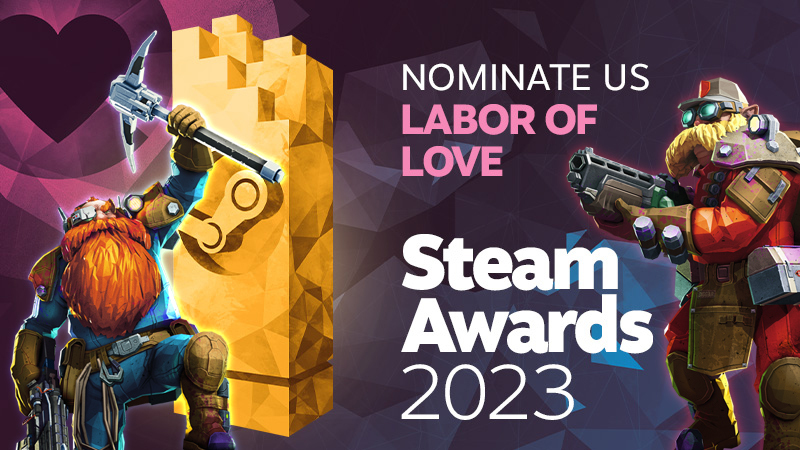 For those of you new to the Steam Awards, it's basically like the Oscars, but 10 million times more important. Most of the award categories are focused on games that came out this year, but there's one category where you can nominate Deep Rock Galactic: the
"Labor of Love"
category.
Here's how Steam describes the award:
"This game has been out for a while. The team is well past the debut of their creative baby, but being the good parents they are, these devs continue to nurture and support their creation. This game, to this day, is still getting new content after all these years."
We'd love to be nominated! Steam says we get a shiny trophy if we win, and we think that'd be neat.
It's now been three and a half years since Deep Rock Galactic launched as Version...
Read more