With Christmas creeping nearer and Santa stealing all the glory, we decided to give out some gifts of our own to spread some cheer.
In this patch, we introduce some highly requested balance changes, fix a large number of bugs, and introduce new tools for challenge: Steam achievements and post-battle stats. We've also decorated the Pantheon and introduced holiday-friendly login and loading screens. Last but most certainly not least, in the spirit of giving, we added a new pet to the game:
Sasha of the Far East!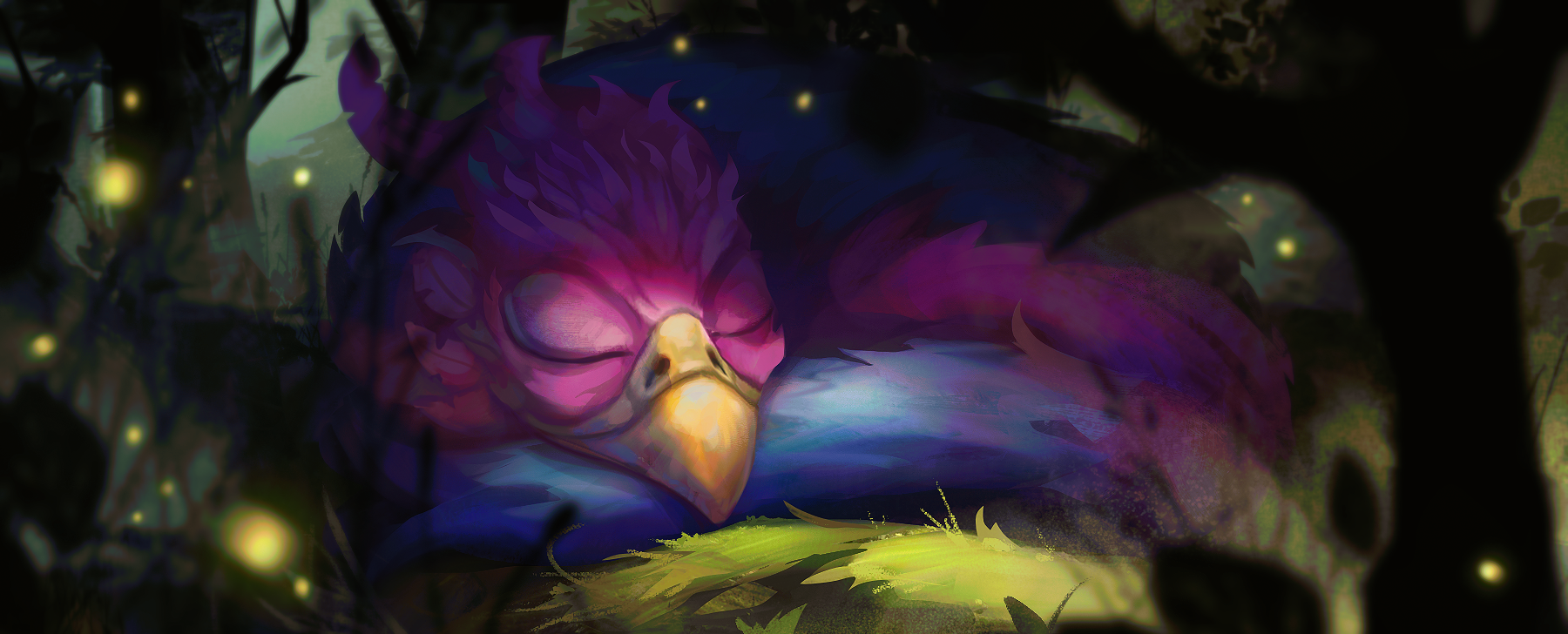 The seventh in a line of reincarnated hero companions, the proud Sasha will only accept the greatest of champions as her ally. She does accept snacks as payment, though.
Pet bonus:
Drop chance increased by 10%. To acquire our latest pet, log in between December 19th and January 9th.
Steam achievements Steam Achievements are now live!
Roll up your sleeves and get to earning 123 new achievements in Pagan Online to show off to your friends.
Hero level achievements will be retroactive.
Game screens We have added post-battle statistics to the Victory screen so you can see exactly what works and how many enemies you felled. Just a tip – it's better in co-op so you can compare damage and kills. Who doesn't love a bit of healthy competition? 😉
Balance Improved general balance
Improved loot for Morana boss fight

Ticking damage from debuffs now deal a maximum of 20% max health to players. Enemies will still receive full damage from DoTs

Some environment interactables (rocks, exploding barrels, etc.) no longer deal damage to players or allies on master difficulty

Lowered difficulty and party size multipliers for enemy health and damage.

Hero fixes:

Kingewitch's Stomp ability now shows the size of the affected area when upgrading it with the Carnage mod

Kingewitch's Judgement of Svarog duration and radius visuals now updates with duration and radius upgrades

Kingewitch's Killing Blow upgrade for the Judgement of Svarog ability now works as intended

Kingewitch's Slow Roast ability modifier now applies proper damage with the burning debuff

Elden's Scepters of Her Infamy weapon now has the proper model for the long blade

Elden's weapon no longer disappears when he does his flinching animation

Lukian's Lightning Disciple / Fire Disciple summons now deal the proper damage at higher level

Anya's Blood Rite passive now deals proper damage when stacking the blood fragment buff.

Item changes:

Legendary items now have the same item level and account level requirements as the base items they are made of

The Avatar of Triglav ward now deflects full damage instead of calculating enemy resistances as well

The Fabled attribute "Gain full resource on every 5 kills" now gives full resources when the resource cap is raised above 100 through other effects

The Fabled attribute "Recover 5% health for each second an enemy is on fire in a 4m radius" now works as intended

The Shroudborne ward's fire trail now deals proper damage.
Bug Fixes Challenges:
The "Travel Less Than..." challenge now works in co-op

The "Receive less than X damage" challenge now works in co-op mode

The "Receive no damage for X seconds" challenge now works in co-op.

General bug fixes:

The "Remember to Forget" battle now has the player spawn at the correct location on the map

Mora's "Bloody Peck" telegraph now disappears after she dies

The focus target decal beneath enemies now properly scales with their size when using the "click to move" control scheme

If the quest leader leaves the battle, every other player will keep the items they've collected before the game returns them to the Pantheon

The "Shroud Cage" encounter now always give a recipe if the encounter is successfully completed.
Patch 1.2.0. will go live on December 19. Servers will be down from 05:00 to 06:00 UTC.