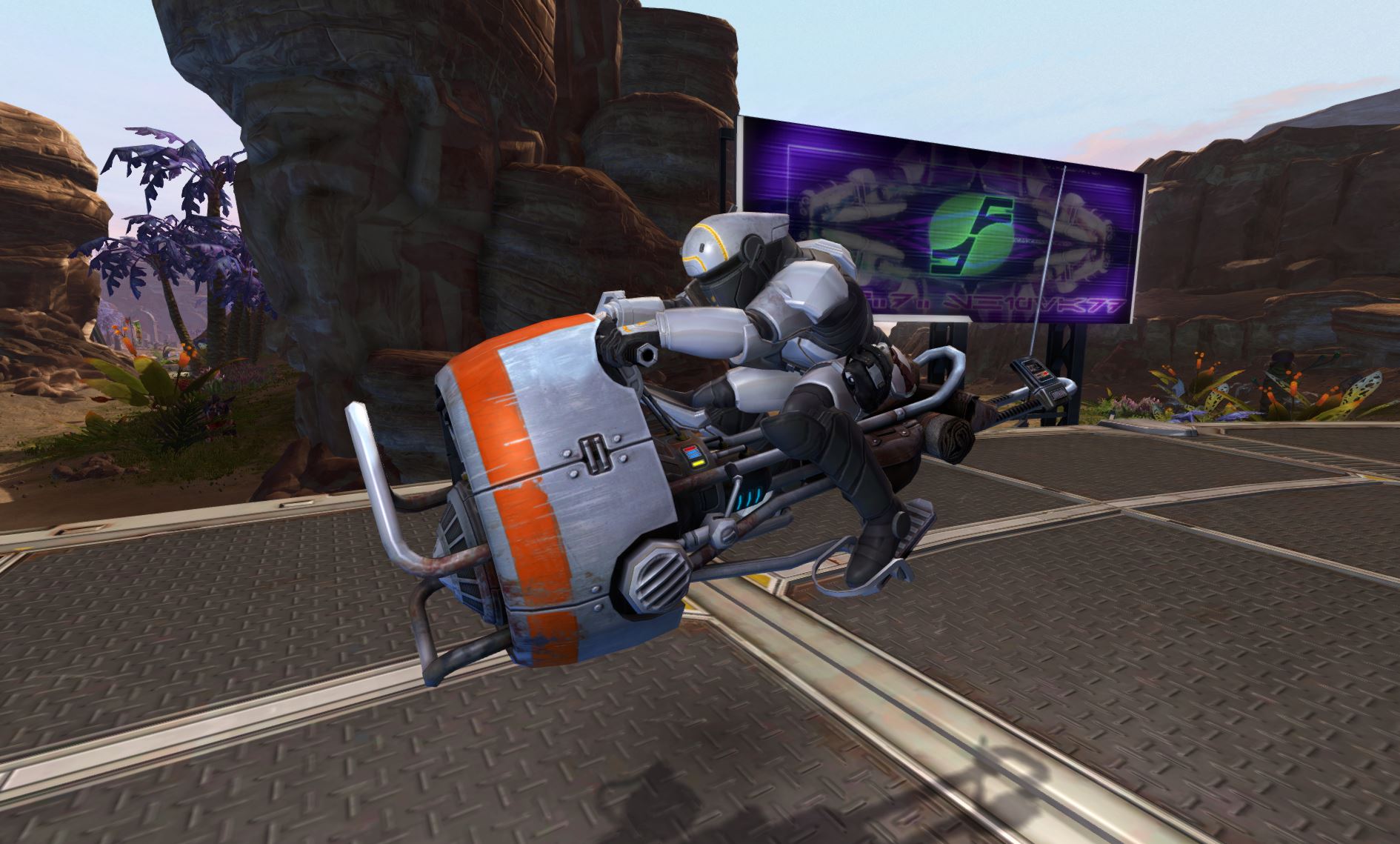 The All Worlds Ultimate Swoop Rally
Date: May 31st - June 7th (BEGINS AND ENDS AT 12:00PM GMT)
Requirement: Levels 20+
In the growing shadow of war, swoop fans across the galaxy descend on Dantooine, Tatooine, and even Onderon for the sport's biggest spectacle—The All Worlds Ultimate Swoop Rally! They're packing the stands, eager to take their minds off their troubles and cheer their favorite swoop gangs. The bikers are here to take on dangerous challenge courses, show off their piloting skills, and flaunt their souped-up swoop bikes. The thunder of the engines, the deafening applause from the fans, the wind battering their helmets… there's no bigger rush for these thrill seekers.
Despite their reputation as wild rebels whose makeshift courses disregard local districting rest...
Read more