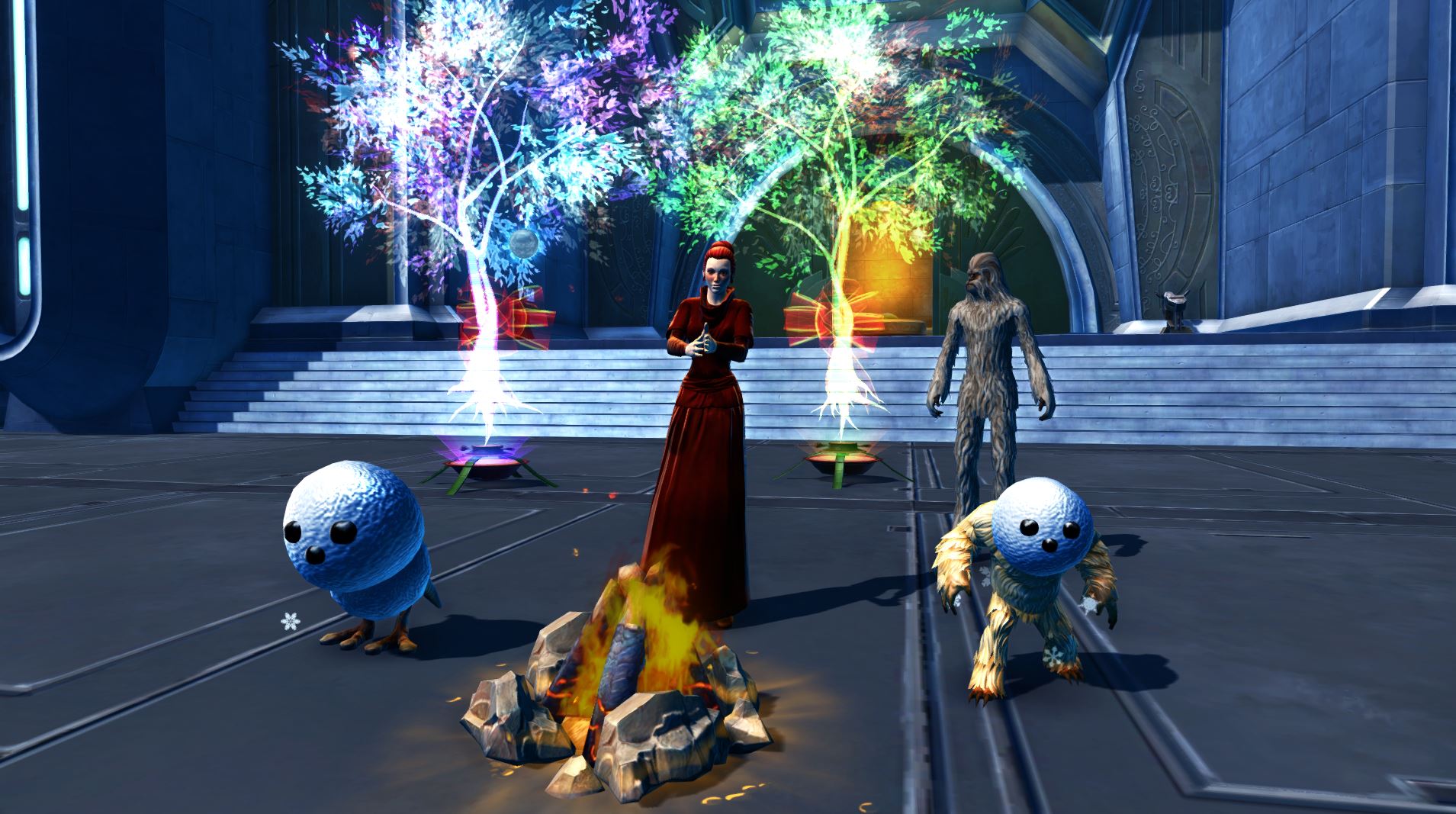 Life Day
Date: December 13th - January 10th, 2023 (BEGINS AND ENDS AT 12:00PM GMT)
Requirement: Level 10+
It is that time of the year again - denizens across the galaxy get ready to celebrate Life Day! Special Missions like "A Special Snowflake", "Parcel Droid", and "Could Use a Good Hug" are available during this limited time. Throwing snowballs and participating in these Missions will earn players Snow-Covered Parcels, redeemable for unique rewards. Get out there, throw some snowballs, hug some Wookiees, and most importantly, have fun! For this year's edition, we're introducing new rewards such as a new Gala Hat, the Family of the First Seed Weapons, and new decorations.
FEATURED REWARDS:
NEW - Life Day Gala Hat
...
Read more