On the 13th August 2013, EU4 was released to the public - and with it a small little event pack called "Purple Phoenix" for a country whose popularity was almost uncanny even back then. Over the ten years, this popularity did not stop but rose further and further, and now it is one of the main three focus points of King of Kings.
Welcome to today's Development Diary which is all about the one country you guys have been looking forward to the most: Byzantium. Hardly in need of any more introduction on the country, as every single patch of EU4 has at least one video tutorial dedicated to the remnant of the Roman Empire. So without further ado, let us jump into the content we can expect for Byzantium in 1.36.
So first thing first: the setup of Byzantium. The province change has been somewhat spoiled already, but I will mention it here nonetheless to confirm it: yes, Mesambria is now part of Byzantium and it will have the Bulgarian core on it: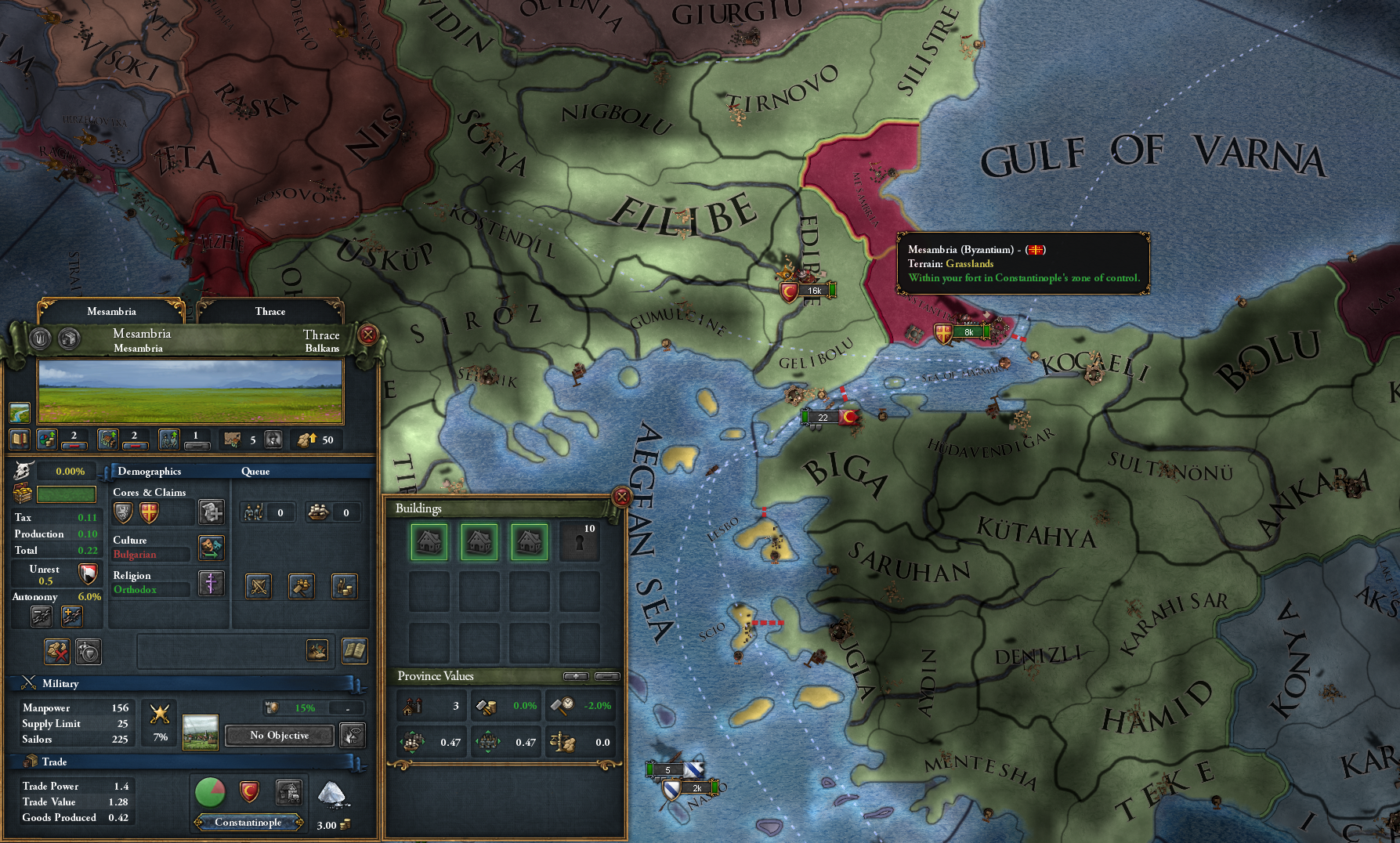 ...
Read more